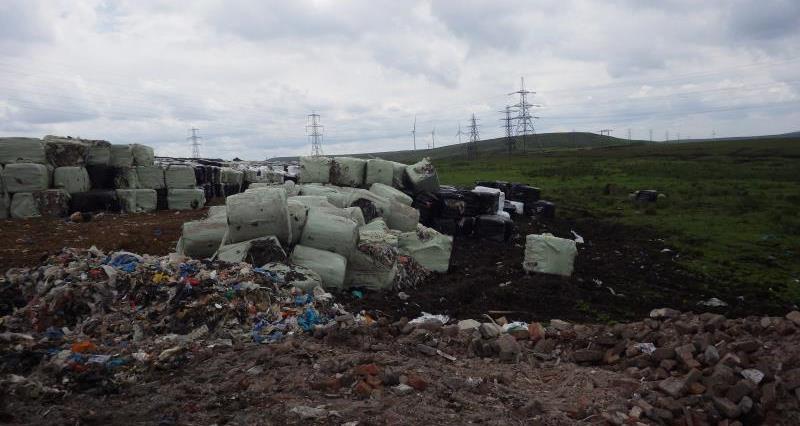 The Environment Agency has issued a warning after a concerning rise in the dumping of baled waste on land. Often the waste is mixed municipal waste, badged under the term of RDF (Refuse Derived Fuel).
Organised gangs are either targeting empty land or offering farmers money to store waste on land or inside property, promising to come back and remove it. In past cases, farmers have been offered between £600 and £1,200 for 3 months' storage, only for the waste to be left on the property. Bales are liable to contaminate land and could cost thousands of pounds to remove legally.
It is a landowner's duty of care to understand the waste coming onto land. You may be committing an offence by allowing waste to be stored on your land or in your property without the relevant permissions, which could leave you liable to prosecution.
Farmers need to keep in mind their duty of care with regards to waste and the paperwork requirements. An environmental permit or waste exemption is needed to store or use waste material. The information campaign Right Waste Right Place can help you comply with the law. Landowners can also refer to Defra's Waste duty of care code of practice.
Jamie Fletcher, North East area environment manager for the Environment Agency, said: "Farmers are vulnerable to criminals looking to illegally dump waste in fields or empty warehouses. There are steps they can take to better protect themselves, such as securing sites and buildings and checking them regularly, carrying out rigorous checks on prospective tenants looking to rent their property, and making sure they are aware of their duty of care responsibilities.
"We work closely with partners to share intelligence, track and prosecute organised crime gangs involved in illegal waste activity. But we can't do it alone. We encourage everyone to do their bit: for property and land owners to be vigilant and better protect themselves and for all businesses, organisations and individuals to manage their waste responsibly, preventing it from getting into criminal hands in the first place."