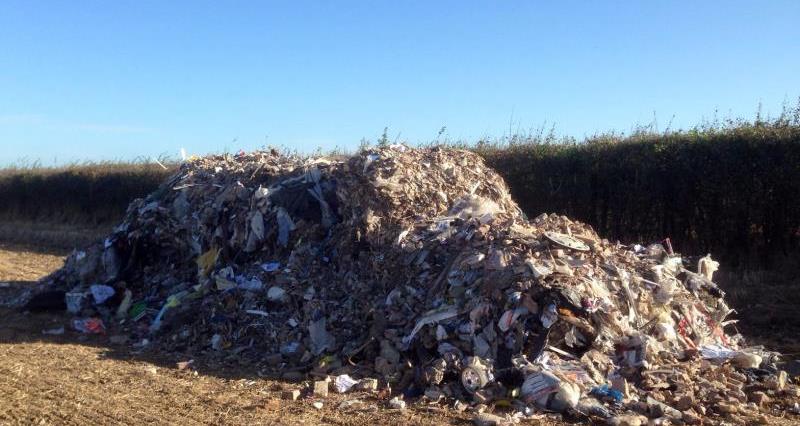 Photo: Farmer's field in Essex hit by fly-tipping
With the darker nights looming in, unfortunately it's the time of year fly-tippers take advantage of the beautiful countryside that farmers work to maintain all year round.
In recent weeks lorry-loads of waste have been regularly dumped in about 20 locations across Essex county, including farm tracks, entrances to sewage pumping stations and telephone exchanges.
In many cases farmers have had to pay to clear up the waste, which is a mix of construction and demolition rubbish, with some household waste as well.
That's why a new group has been set up, under the umbrella of the Essex Rural Partnership, to reduce fly-tipping in the county and increase convictions of those responsible as the NFU joins forces with the police, local authorities and the Environment Agency to tackle the industrial fly-tipping that is blighting the Essex countryside.
NFU Essex County Adviser Adam Scott said: "Our farmers have quite clearly had enough. Some farmers have had to pay over £10,000 in clear up costs. Others have been unable to plant crops because of the waste dumped across their fields and gates have been left open, allowing grazing animals to stray.
"This fly-tipping is also damaging the countryside and creating a siege mentality, where gateways have to be blocked to keep the tippers out.
"It's essential that we all work together to address this issue, including identifying and prosecuting those responsible for what is clearly organised criminal activity."
Find out more about fly tipping in the UK, read stories of farmers who have been affected and see how you can help.