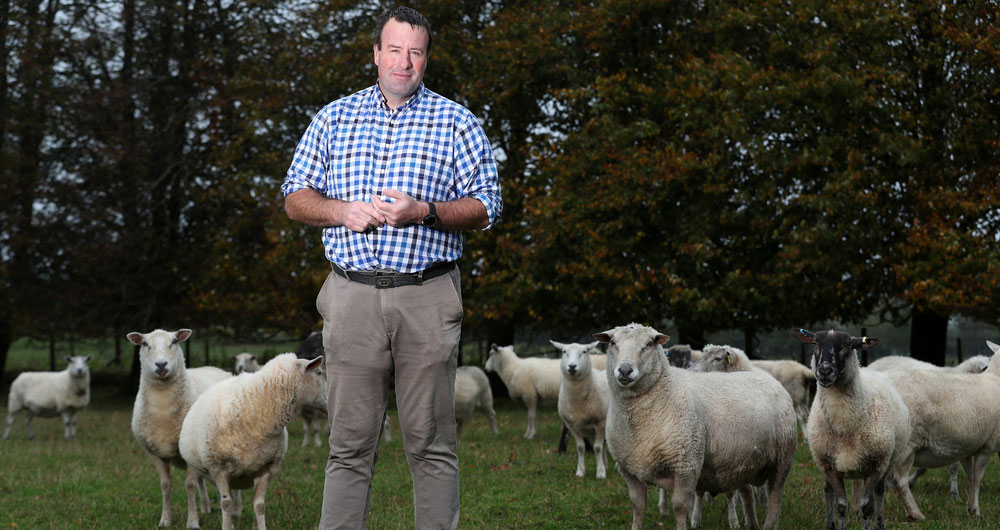 The government has announced a multi-billion pound investment in setting out its new long-term plan to tackle flooding. Defra Secretary of State George Eustice laid the national Flood and Coastal Erosion Risk Management (FCERM) Strategy for England before Parliament on 14 July.
The NFU is currently developing its own strategy in this area to showcase how farmers can best improve their resilience to water-related risks. The NFU has made clear that farmers and growers need to be at the heart of future flood management policy and properly rewarded for their role in nature-based solutions to flooding. The NFU has also made clear that the responsibility to carry out and recover from natural flood solutions, such as intentionally flooding farmland, cannot lie solely with the farmer.
NFU Deputy President Stuart Roberts said:
"We are pleased to see the government recognise the vital role of farmers in managing floods, as well as the importance of an integrated water management strategy.
"Farmers understand they have a significant role to play in preventing floods reaching towns and cities, but the strategy needs to ensure we have resilient businesses that can withstand these events in the first place and then quickly recover to return to our core business of producing food for the nation."
More information on the government's strategy
The government's ambitious long-term plan sets out five key commitments which aim to accelerate progress in better protecting people and property from future flooding:
Upgrading and expanding flood defences and infrastructure across the country.
Managing the flow of water to both reduce flood risk and manage drought.
Harnessing the power of nature to not only reduce flood risk, but deliver benefits for the environment, nature, and communities.
Better preparing communities for when flooding and erosion does occur.
Ensuring every area of England has a comprehensive local plan for dealing with flooding and coastal erosion.
The government's plan hopes to see the delivery of flood and coastal defences to prevent £32 billion in economic damage. The plan also includes £200m for 'innovative projects' which relies on the creation of areas to store water during flooding, sustainable drainage systems (SuDS) and there is an emphasis on the use of nature-based solutions to reduce flood risk.
The plan represents a comprehensive, cross-government commitment to increase national resilience to flooding and coastal erosion, including proposals to change regulations and unlock more investment from government and others.
The £5.2 billion capital funding programme announced runs from 2021-27. However other aspects of the plan will continue further into the future as the national Flood and Coastal Erosion Risk Management (FCERM) Strategy looks forward to 2100.
Integrated water management
The NFU is leading the agricultural sector into considering integrated water management that will help to mitigate water related risks (floods and droughts) as well as ensure farm business productivity by increasing on-farm resilience to future risks. We are therefore pleased to see that the Government's policy statement includes reference to an integrated approach.
Flooding & Coastal Erosion Risk Management Strategy
The Flood and Water Management Act 2010 places a statutory duty on the Environment Agency (EA) to develop this strategy which describes what needs to be done by all risk management authorities (RMAs) involved in flood and coastal erosion risk management.
How could farmers be supported?
The government's new Environmental Land Management scheme has the potential to provide support for farmers, providing it is designed in a way that can reward farmers for taking part in flood management. With this scheme still several years away from being operational, now is the perfect time for the government to engage with farmers on this issue and make sure the options presented are the right ones.
More from NFUonline: