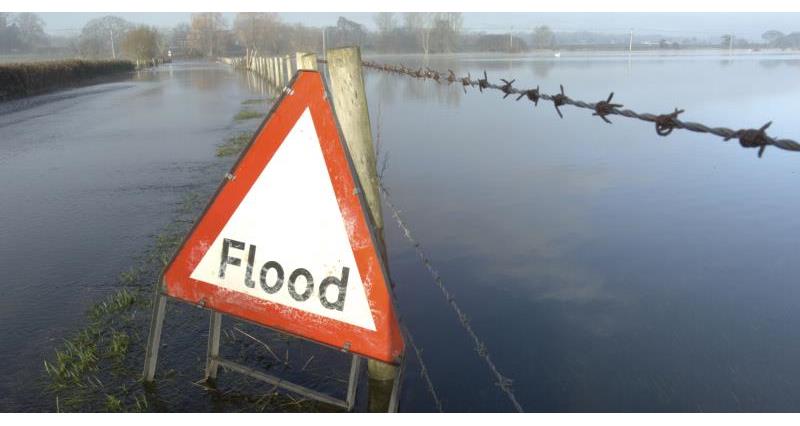 Defra Secretary Theresa Villiers has announced £62m flood funding for communities across Yorkshire, Cumbria, the North East and the South East of England.
Projects across England will benefit from a share of over £62m which as well as helping to develop existing flood defences, will also boost economic regeneration and increase prosperity in those areas.
NFU Vice President Stuart Roberts said: "The announcement has come as a welcome relief to communities who live at constant flood risk. It's a good start but the Environment Agency's Long Term Investment Scenarios (LTIS 2019) suggested that more than £1 billion is required annually to help protect the country from the current levels of flood risk.
"Once again the focus is on people and property with the government stating that more than 9,000 homes will be better protected. We would like to see some of the funding being focussed on protecting rural communities and on maintaining existing flood defences which protect agricultural land that produces high quality British food."
Defra Secretary Theresa Villiers said that she was 'delighted to announce over £60m of additional funding to better protect communities which are vulnerable to flooding. Events this summer have shown that investing in flood risk management is more important than ever, and this funding builds on our long-standing £2.6 billion commitment to better protect 300,000 homes from flooding and coastal erosion over six years.'
The extra funding is in addition to the government's commitment to invest a record £2.6 billion over six years up to 2021 to better protect 300,000 homes across the country.
By the end of this year, the government will set out its policies to better prepare the country for flood and coastal erosion in a government policy statement. Informed by this policy, the Environment Agency will update its national strategy for flood and coastal erosion risk management, which sets out a long term plan for tackling, preparing for and adapting to the additional risks that climate change will bring.
More from NFUonline: