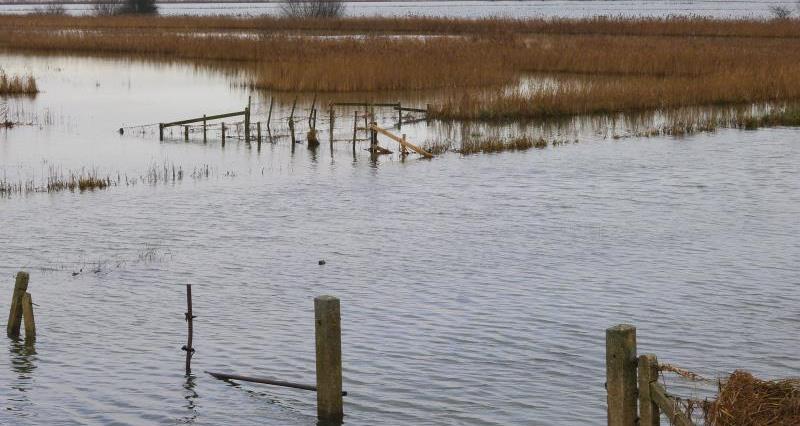 The Government has responded to the Environment, Food and Rural Affairs (EFRA) Select Committee's report into Future flood prevention.
Commenting on the Government report, NFU flood management adviser Martin Rogers said: ""The NFU believes that resources should focus on making improvements to the current system and improving flood resilience for rural businesses mindful that widespread changes to the governance and structure of national flood risk management would contain high administrative costs, reducing the outputs observed on the ground.
"Our Flooding Manifesto, to be launched in Westminster later this week, calls for greater emphasis being placed on public sector cooperation agreements where the most appropriate flood risk management authority, whether that be the Environment Agency, Internal Drainage Board or otherwise, undertakes essential river maintenance. There is also an opportunity for Internal Drainage Boards and water level management boards to play a greater role in managing future flood risk.
"We believe that further measures can be taken to mitigate the impacts of new developments in the floodplain. Greater transparency and clarity on who is responsible for the creation and maintenance of sustainable urban drainage systems is vital, and the NFU believes that more can be done on this issue.
"Funding within Countryside Stewardship is not the most appropriate way to incentivise farmers to get involved with natural flood management schemes. This diverts funding away from other essential components such as making improvements to biodiversity and water quality. After the UK leaves the EU, there is scope to make a new bespoke scheme which truly recognises the flood mitigation service farmers are providing to downstream communities."