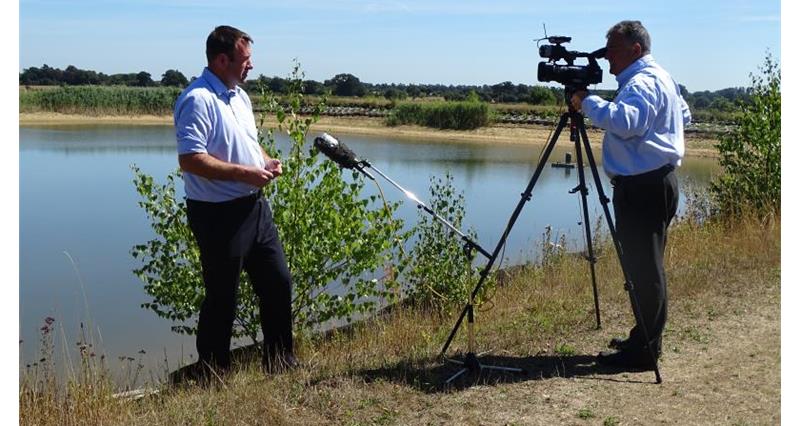 The impact of the heatwave on food and farming should be a wake up call for everyone involved.
That was the message from NFU Vice President Stuart Roberts when he visited James Foskett Farms in Bromeswell near Woodbridge today (Thursday 2 August).
Mr Roberts was in east Suffolk with NFU national water resources specialist Paul Hammett to meet NFU members, the Environment Agency, Essex and Suffolk Water and members of the East Suffolk Water Abstractors Group.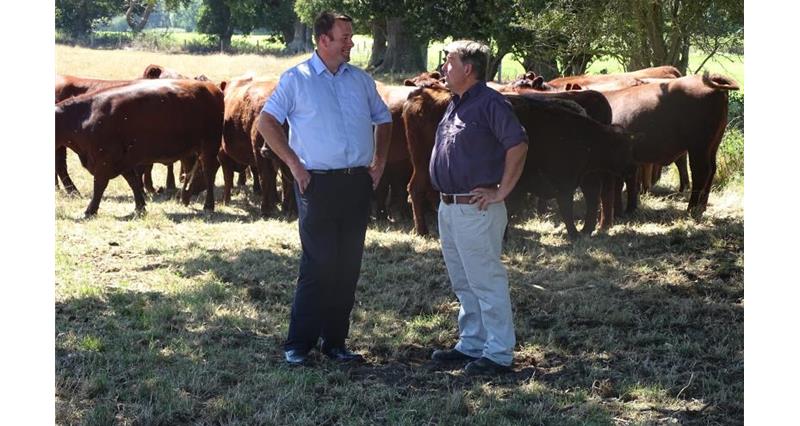 He also visited Richard Mann's farm at Iken to look at drought-related issues facing livestock farmers and spoke to BBC Look East, Farmers Weekly and the East Anglian Daily Times.
Mr Roberts said:
"This is a major wake up call for everyone. We have been dealing with a totally unprecedented spell of weather but the question is whether such heatwaves will become more common in the future.

"I think that's quite possible and we're looking to Government to help and support us in becoming more resilient to extreme weather events."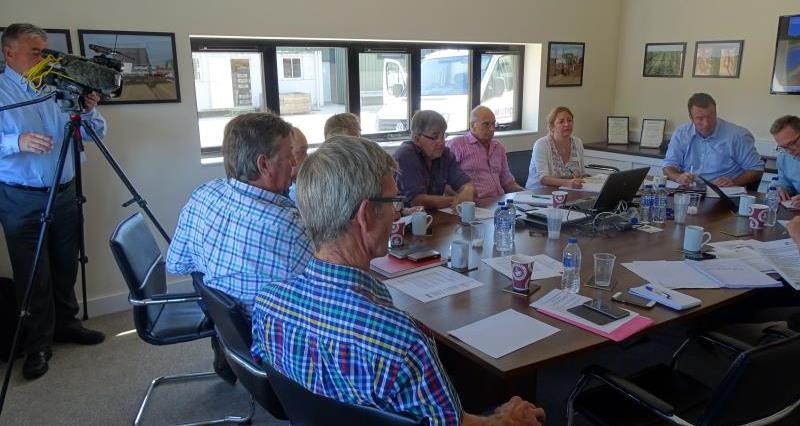 The meeting took place the day after the NFU's National Drought Summit and included an update on the Environment Agency's offer of flexibility on water abstraction licensing to farmers, to help with drought conditions.
Jonathan Thompson and Ali Taylor from the Environment Agency briefed farmers on the process involved and the current situation regarding water availability in the region. They confirmed that there were 180 abstraction licences where irrigation had been totally stopped, all of them in the Middle Level.
In many areas groundwater levels were still holding up well, although the situation was deteriorating as the heatwave continued.
Mr Roberts said:
"This flexibility won't solve all of the problems facing farmers and growers but it will help some people in some situations so it should be very much welcomed. It's also an opportunity to discuss some of the long-term resilience issues."
Farmers agreed there was an urgent need for investment in new reservoirs and support to help farmers use water as efficiently as possible.
James Foskett took the group out to his farm reservoir. He said it has been built more than 20 years ago and this was the first year it had run dry. He would need another reservoir to protect the business against future extreme weather events.
At Richard Mann's farm, the farmer showed Mr Roberts two samples of maize, one that had been irrigated and one half the size, that had not received any irrigation.