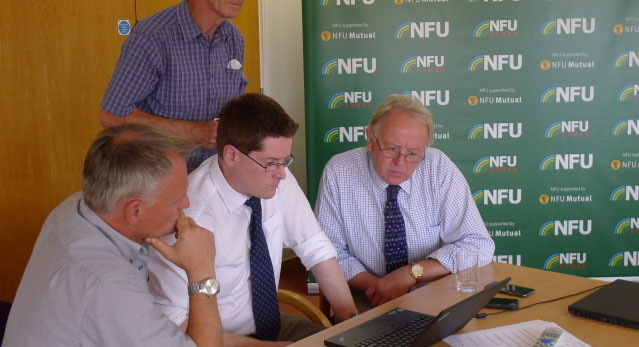 The Environment Agency has relaunched its web-based mapping platform, and extended its geographical spread, to help with potential water trades.
The support service is designed help farmers who are interested in trading water to identify other licences in their area. The support complements the Agency's 'flexible licensing' position, recently updated for the start of the irrigation season.
A successful pilot programme was carried out in East Anglia during summer 2018, and this year it will also be available to abstractors across the East and West Midlands
The NFU met with the Environment Agency in East Anglia on 8 May to discuss declining prospects for irrigation this season resulting from persistently low rainfall.
Rapid trading of groundwater was successfully achieved in some Anglian catchments last year. The Agency confirms that trading will be more difficult in 2019 than last year, and will take longer because of the prevailing conditions in general, and lower groundwater levels in particular.
For example, the Agency is likely to be more restrictive in the volumes of water it will allow to be traded. Water volumes permitted for trading will be based on calculations of historic use with determination of volumes based on local circumstances.
Paul Hammett, NFU water specialist recommended that potential donors and recipients should match up with each other before seeking Environment Agency approval.
Paul said: "The Agency's mapping service should help with this part of the process by identifying the location of all abstraction licences and providing some general indication of its suitability for trading."
Members interested in exploring opportunities for flexible licensing should contact their local Environment Agency area office.
Read more...