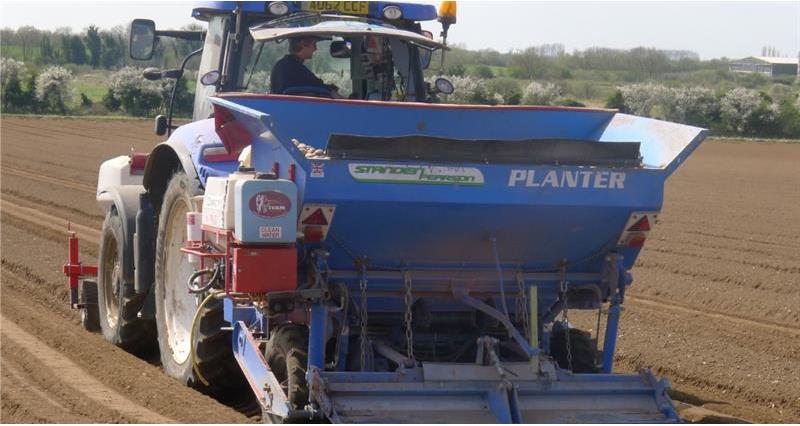 The NFU brought together members representatives of our key irrigation catchments and abstractor groups in East Anglia this week to discuss water availability and irrigation prospects for the season ahead with the Environment Agency and Anglian Water.
Much can change if we get spring rainfall similar to this time last year, but the current Met Office forecast is for below average rainfall for the crucial next few weeks.
East Anglia as a whole received 28mm of rainfall in February, just 77% of Long Term Average (LTA) for the month. This rainfall fell in the first 10 days.
The past 10 months have been the second driest for the region since records began in 1910, putting all sub-catchments into the 'Below Normal' or 'Notably Low' categories for six and nine month rainfall accumulations.
There is therefore considerable relief within the irrigated crop community that despite long term below average rainfall and rising soil moisture deficits, the Environment Agency is predicting that no groundwater restrictions should be imposed in 2019.
The longer term concern for the aquifer is that serious problems could prevail in 2020 without decent recharge – the Agency considers the region to have experienced a 'first year dry winter'.
Many surface water licences are now controlled by hands off flow constraints (HOFs) and, in view of the dependence of many of our rivers on groundwater, there is a risk of HOFs coming into force earlier than usual.
Section 57 restrictions on surface water abstractions have been pretty much ruled out, and only seem remotely possible in the east of our region in particular rivers in extreme circumstances and as a last resort.
The fenland middle and south level catchments are at greatest risk of early restrictions.
Lindsay Hargreaves, chair of the Lark Abstractor Group, said:
"Farmers are 'concerned but not yet panicking' about the water situation for the forthcoming growing season. Many growers have worked hard to fill their reservoirs and have invested in infrastructure such as new pumps to ensure that water can be moved and applied rapidly whenever it is available. Farmers know that summer surface water sources are vulnerable, and that risk must be taken into account when planning our cropping."
Paul Hammett, NFU water specialist, encouraged NFU members to check the Environment Agency flexible licensing position, and make any necessary plans sooner rather than later. The Agency is indicating that it may need to be less flexible than conditions allowed in 2018.