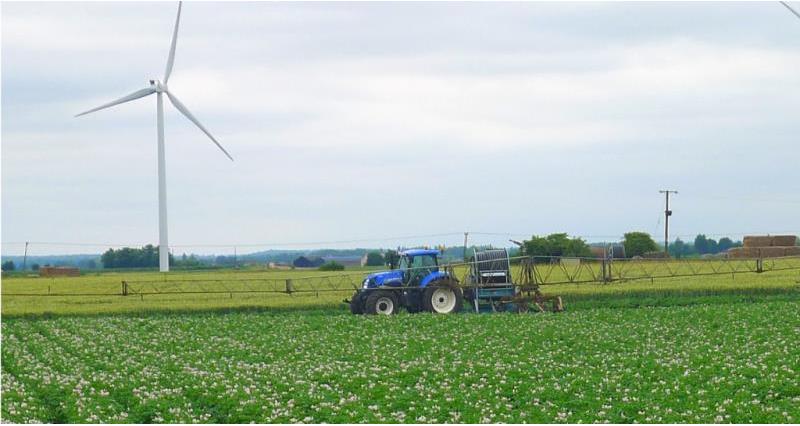 The NFU has met with the Middle Level Commissioners and Environment Agency to review the 2018 irrigation season which was particularly challenging for many of our members.
Close collaboration between the Middle Level Commissioners and Environment Agency, successfully developed over the past few years, has meant that available water is usually managed to meet abstractors' needs - but this year the system was unable to cope with demand.
Members were subjected to a prolonged irrigation ban for the first time in many years, with a significant impact on the 180 abstraction licences in the catchment and the agricultural production that relies on a secure supply of water.
Anglian Water (AW) holds a licence to abstract water from the river Nene upstream of the Middle Level's Stanground intake, and the volume of water available to the Middle Level depends on the flow in the Nene and the volume of licensed water that AW is permitted to abstract. Decisions by AW to reduce its own offtake meant that some water could be transferred into the Middle Level, but at the height of the summer heatwave, a lack of water coming into the fenland system resulted in an irrigation ban for several weeks.
Our hope is that participation in the 'Water Resources East' (WRE) programme of long term water resources planning could help to address some of the long term water demand issues in the Middle Level. The Middle Level commissioners and NFU are planning to meet with Anglian Water to discuss these issues and explore how WRE might help in 2019 and in the later term.
We would also like to remind farmers and growers that failure to comply with the terms of an abstraction licence is a criminal offence. The Environment Agency has a range of enforcement powers at its disposal ranging from warnings and formal cautions through to prosecutions.
The Agency also has the power to refer cases of non-compliance to the RPA, which could result in penalties being applied to BPS and agri-environment scheme payments in cases of non-compliance of GAEC 2: Water Abstraction.