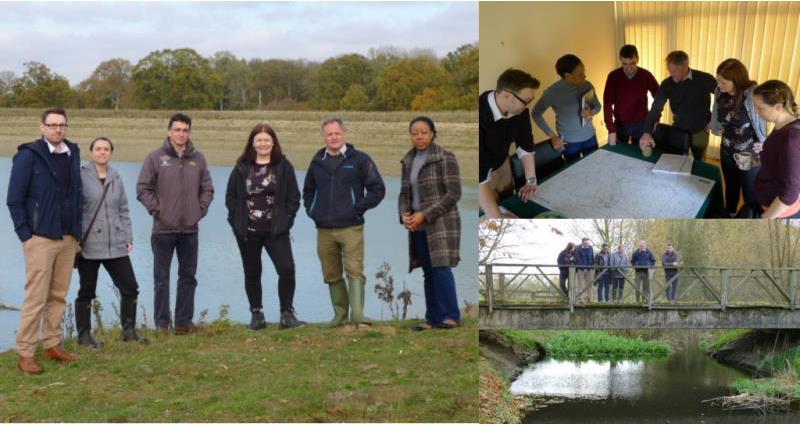 Above: Euston Reservoir Group
The NFU met with the Environment Agency last week to discuss how government plans to transfer abstraction licences into permits could be delivered in practice.
Our discussions focused on the various elements of an irrigation 'licence', and the importance of maintaining existing rights of access to water if and when any new regime comes into force.
Defra published its water abstraction plan in 2017. The plan describes how the Environment Agency will address unsustainable abstraction, encourage a stronger 'catchment approach' of working together, and modernise the abstraction licensing system to make it flexible, fair and consistent with other environmental regulation.
As part of this modernisation programme, government wants to move abstraction and impoundment regulations into the environmental permitting regulations (EPR), claiming that it will provide a more modern and consistent legal framework for the day to day management of abstraction.
Paul Hammett, NFU water specialist, welcomed the opportunity to meet with the Agency to discuss the potential on-farm impact of EPR abstraction permits.
"We have moved a long way from government's original abstraction reform proposals which could have led to major upheaval of abstraction rights, and we welcome a lot of what the latest plan has to say about moving forward", Paul said.
"But the abstraction licensing system is loosely built on property rights and EPR does feel like we are trying to fit a square peg into a round hole".
Julie Dracup, senior adviser at the Environment Agency, described the EPR/abstraction project as akin to a house move.
"It's our job to ensure that, when we move from licences to permits, we make sure that we take all our furniture with us and place it all in the right rooms", she said.
The NFU will continue to work with the Agency on these practical issues. Defra has promised a formal consultation on its proposals, probably in 2019, with secondary legislation to follow eventually.
The switch to EPR will almost certainly trigger a change in the current system of charges for abstraction, with a separate but related consultation on future charges to follow.
See also: