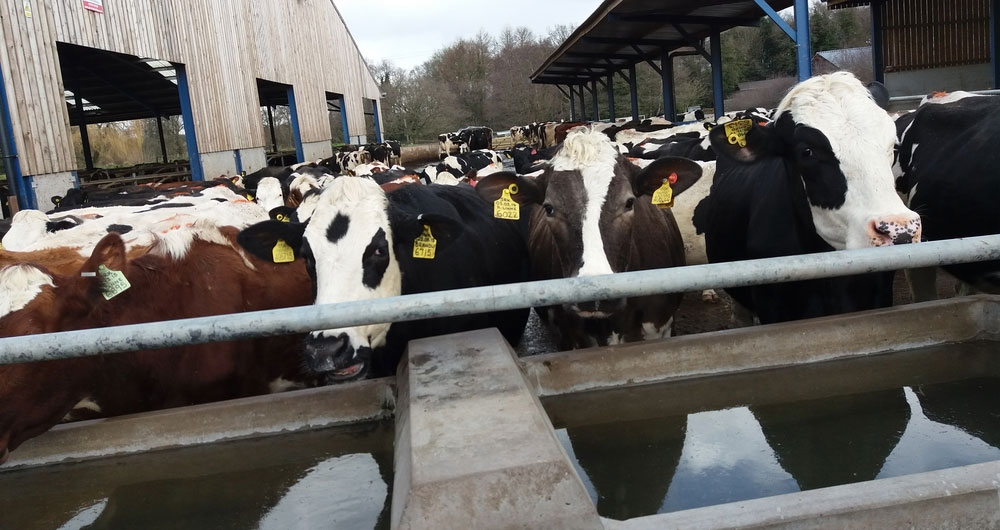 The NFU has worked with AHDB and Water UK to produce a new guide to help alleviate livestock stress and keep them safe if farm water supplies are interrupted.
New guidance has been published to help farmers, particularly those with livestock, manage at times when their mains water supply is interrupted.
The guidance suggests actions that farmers should take themselves, and describes the service they should expect from their water supplier and retailer when things go wrong.
Extreme weather events such as the 'freeze/thaw' and summer drought last year proved to be challenging for many farm businesses which experienced supply problems resulting from low water pressures and burst pipes.
With Defra survey reporting that 85 per cent of farms draw at least some of their water from the public mains supply, the NFU has teamed up with the Agricultural & Horticultural Development Board (AHDB) and Water UK to produce the new guidance.
Hosted on the AHDBs website, the guidance describes simple steps that farmers can take to make sure animals have access to the water they need.
With the opening in 2017 of the new retail market for water and waste water services, the guidance also clarifies the relevant points of contact that members might need when seeking emergency help from their water wholesaler (the water supplier) and retailer (who sends the invoice and provides retail services).
Livestock farms relying on mains water supplies should register as a 'Category 4' sensitive customer, so if your water is cut off the wholesaler is aware and can prioritise accordingly.
NFU chief livestock adviser John Royle said:
"Having a contingency plan to provide emergency water is something all livestock keepers need to consider, and that includes having sufficient means to transport water to affected livestock. With the exceptionally dry winter and spring the water table is already low which will increase the risks of water supplies being interrupted."
You might also be interested in: