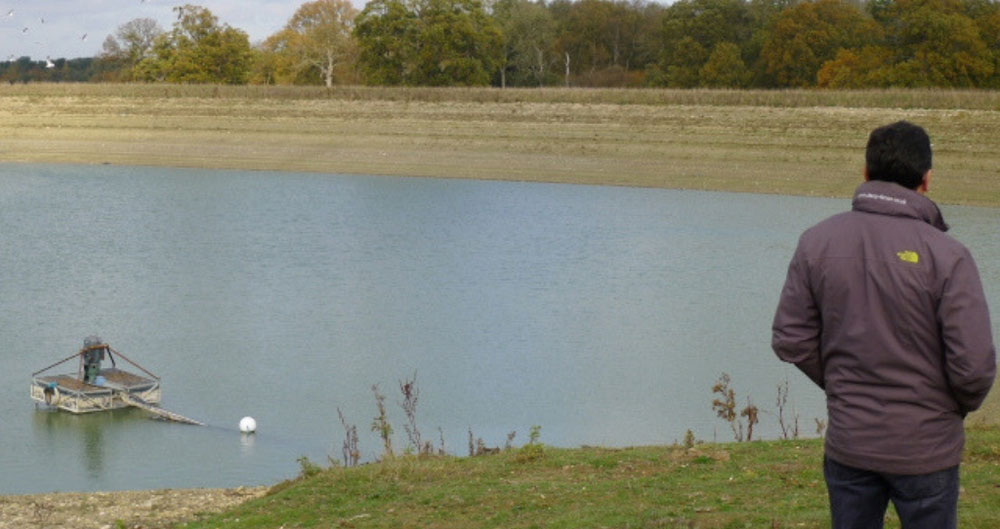 An NFU drought survey has investigated the impact on members of the 2018 agricultural drought, and revealed measures they have put in place as mitigation against future water scarcity.
In particular, the survey asked about the potential impact on farms if they receive only 75% of long-term average rainfall during the 2019 growing season – the prospect for which is currently described as a 'reasonable worse-case scenario'.
Two-thirds of livestock farmers who responded told us they are still experiencing, or expect to experience, a shortage of forage and fodder supplies as a result of growing conditions in 2018. Of the farmers experiencing continued problems, two-thirds of them have been able to extend the growing season, two-thirds have needed to buy in fodder, and half of them have sold off livestock.
Environment Agency warning on future water scarcity
The survey results emerged on the same day as the head of the Environment Agency, Sir James Bevan, made media headlines by telling the Waterwise conference in London that within 25 years England will not have enough water to meet demand.
Sir James said that the combined impact of climate change and population growth means that we face an 'existential threat'. He wants to see wasting water become 'as socially unacceptable as blowing smoke in the face of a baby'.
He identified the way forward as a combination of better water company performance, more public reservoirs and a real change in consumer behaviour to reduce average daily use from 140 litres to 100 litres of water per person.
NFU survey results
The NFU survey indicates that farmers are not waiting for long-term climate change to bite, but are already contingency planning to meet short-term risks of water scarcity.
The survey results among members who use crop irrigation show the range and scale of measures being put in place to mitigate against drought risk:
A third of irrigated crop growers are making changes to the types of crops grown
A quarter are reducing the planted area of particular crop types
A half are investing in new irrigation equipment to increase efficiency and optimum use
A fifth are investing in new or additional reservoir storage capacity
One-sixth are exploring opportunities for trading (of water and/or land with water rights)
One-sixth of farmers were not taking any particular measures to manage risk of water shortage.
NFU Vice President Stuart Roberts said:
"Farmers bear the brunt of the impacts of extreme weather, and climate change predictions indicate that events like last summer's drought, as well as the flooding of agricultural land, are likely to become more frequent in the years to come.

"We all have a role to play in managing water as a resource, however the question remains – why are we jeopardising our nation's food security so that members of the public can wash their cars?"
Earlier this week the government called a meeting of its National Drought Group (NDG) to review the position on weather and water availability as we move towards spring.
The NFU represents the farming sector on the national group.
Although January rainfall was less than half of long-term average (LTA), rain during February and March has been more seasonally average. Although river flows have picked up across the country, they are fragile and could easily drop again.
The Met Office reported to the NDG that there is a 50:50 chance of a return to dry, settled weather in the coming weeks.
Although groundwater levels are below normal levels across a large part of the country, irrigation restrictions from borehole sources are not currently anticipated.
Some licence restrictions could be imposed on river licences depending on flows in some areas such as East Anglia which, when combined with an earlier start to the irrigation season and low water levels in some farm reservoirs, could point to a challenging summer for some farmers.
Farmers at a recent NFU irrigation prospects meeting for East Anglia said they are 'concerned but not panicking' about the current situation.
Read more: