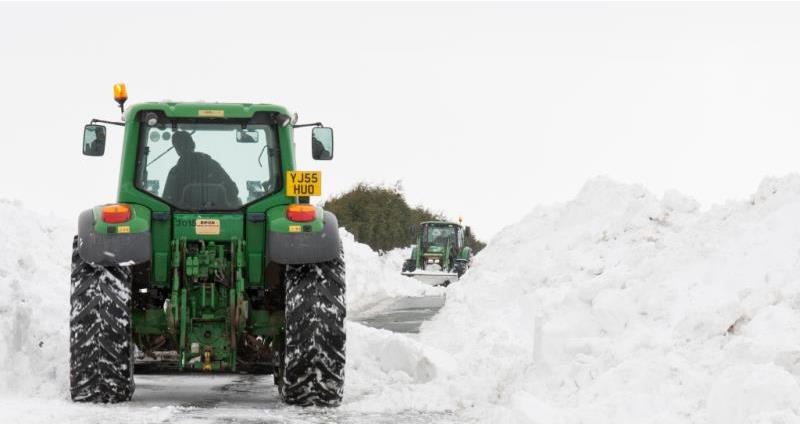 Following the cold snap and rapid thaw during early March that resulted in multiple burst pipes and untold damage, inconvenience and distress on farms, the NFU has submitted a report to Defra on behalf of the farming sector.
The water regulator Ofwat has been instructed by Defra ministers to carry out a review of the performance of the public water sector during and following the supply interruptions caused by recent extreme weather.
Paul Hammett, NFU water specialist, welcomed the Ofwat review as an important opportunity to capture the widespread disruption experienced by farm businesses – particularly relating to animal welfare issues – as well as distress to farmers and their families as household consumers of mains water.
'I'm really grateful to all the NFU members who found time to complete our online survey. Capturing first hand stories of how the situation unfolded has given us evidence to submit a very strong response', Paul said.
Based on member comments the NFU has made a series of recommendations to improve water company performance in future including:
Improved customer communication through call centre and websites
Internal training for staff dealing with commercial situations to appreciate the reality and urgency of loss situations
Greater understanding of specific customer needs, and in particular the water needs of farm livestock
More rapid response in terms of delivering emergency supplies to homes and business premises
Clear liaison and protocols between wholesaler and retailer in terms of who does what
Clear messages to farm customers about what they can realistically expect in terms of, for example, bulk emergency delivery of water by tanker
The full NFU response can be found HERE.
A matter of major concern for the NFU is the extent to which pipes burst on the customer's side of the meter, evidence of which may not yet have emerged. In most or many cases, responsibility for these leaks will rest with the non-household customer who could be liable for substantial additional charges resulting from the resulting water leakage.
We have asked Ofwat to encourage the public supply sector to adopt a flexible and lenient approach to unexpected increased usage and charges arising from the extreme weather event.