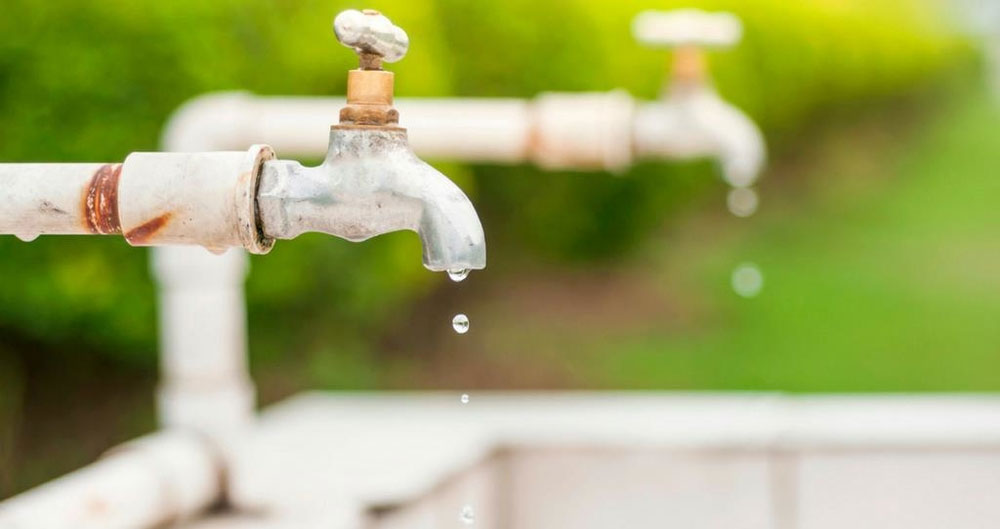 The NFU is urging farmers and growers in 'previously exempt areas' who have been lawfully abstracting water outside regulatory control to submit an application for an abstraction licence without delay.
The need to hold a licence to abstract water has never applied to small but significant pockets of the country where abstractions have fallen outside regulatory control – until now.
The Environment Agency and Natural Resources Wales have identified 11 areas of England and Wales where exemptions will come to a close on 31 December 2019, including:
Scottish/English Border rivers such as the Tweed and Till
Former 'Northumbrian Water Act' area covering catchments in Cumbria, Northumberland, Durham and Tees where, until now, licences have not been needed for groundwater abstractions of less than one million gallons per year
River Usk 'inland waters' in Camarthen and Brecon areas
Severn River Authority Order areas of Wales, together with specific parishes in Gloucestershire, Herefordshire, Shropshire and Worcestershire
Gwynedd River Authority groundwater abstractions
South west Wales underground strata and Tennant canal in parts of the counties of Pembroke, Cardigan Camarthen, Brecknock, Montgomery, offshore islands; and the Tennant canal
Dee and Clwyd Water Authority in areas of Denbigh, Flint, Merioneth, Montgomery, and Shropshire
Great Ouse catchment within the urban area of Cambridge
Bristol-Avonmouth Docks
Various areas along the north Somerset coast and parishes
Groundwater abstractions from specific parishes in Devon and Cornwall
In all these areas an abstraction licence will be required where the abstraction exceeds 20 cubic metres (4400 gallons) per day. Where this daily threshold is never exceeded, then a new licence should not be required.
NFU water specialist Paul Hammett said that when introducing the new rules, the government made it clear that it recognises that abstractions in these previously exempt areas are lawful. It has therefore put special provisions in place to make it easier than usual for those needing to apply for a licence. But the application window closes soon. He said:
"These special provisions for licence applications apply only during the current transitional period which ends on 31 December 2019.
"Applications must be submitted to, and be validated by, the Environment Agency (or Natural Resources Wales) by that deadline. Since the Environment Agency says it could take up to three months to validate a licence application after submission, the Agency recommends that applications should be submitted by 1 October."
The new regulatory provisions apply to a wide range of abstraction activities as well as those in the previously geographically exempt areas including:
All forms of irrigation including trickle irrigation
Transfer of water by a navigation, harbour or conservancy authority
Transfer of water into and between internal drainage districts
Dewatering mines, quarries and engineering works
Warping (abstraction of water containing silt for deposit onto agricultural land)
Abstractions for managed wetland systems and water level management plans
Most abstractions operated by The Crown and visiting forces, and the Ministry of Defence
The regulatory process surrounding 'new authorisations' can be complicated and members should seek further information from the Environment Agency available online which explains how to apply for a new abstraction licence for a previously exempt abstraction.
More from NFUonline: