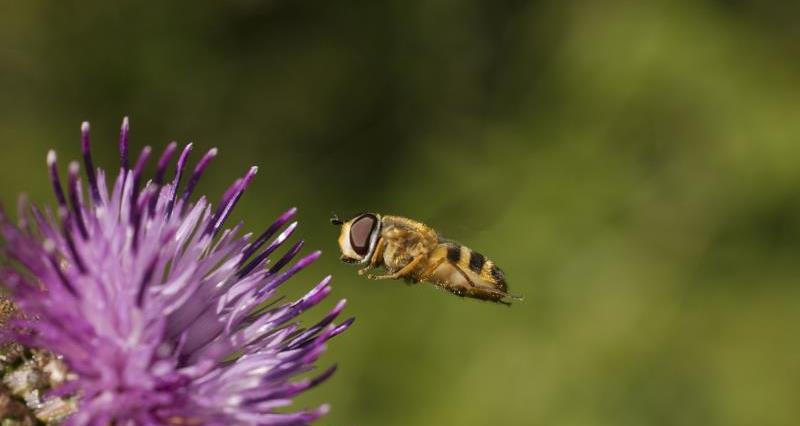 With many thousands of agri-environment scheme agreements due to expire, the NFU and CLA have said efforts under the Campaign for the Farmed Environment are now vital, despite severe cuts to funding from Defra.
Defra funding for CFE has been secured until April 2017 meaning that help for farmers to support the natural environment while farming productively can continue.
The NFU and CLA, headline partners of CFE, are encouraging farmers to make the best use of CFE support and resources. There are 96 CFE-led events planned for 2016 and work continues on the discounted pollen and nectar mix seedbank, online training and advice on biodiversity, resource protection, soil nutrition and exiting agri-environment schemes.
NFU Vice President Guy Smith said: "CFE brings together the agricultural sector in a way that's never been seen before. It quantifies how farmers are consistently delivering for the environment – hundreds of thousands of hectares are now in voluntary environmental management.
"As thousands of farmers are coming to the end of their ELS-HLS agreements and struggling to find a place in the new Countryside Stewardship schemes, I'm pleased to see the CFE will continue to provide the valuable on-the-ground support for the environment as recognised by Natural England."
CLA Deputy President Tim Breitmeyer said: "We are at a time of significant change in terms of environmental schemes, and particularly with fewer agreements under the new Countryside Stewardship scheme. It is important to bridge the gap between the environmental compliance requirements under CAP and stewardship-level environmental work – there is evidence to suggest this has produced tangible environmental benefit in the recent past.
"We are encouraging our members to make the most of the support and resources on offer through CFE to take advice on best practice and continue investment in voluntary environmental measures, which also support farm productivity."