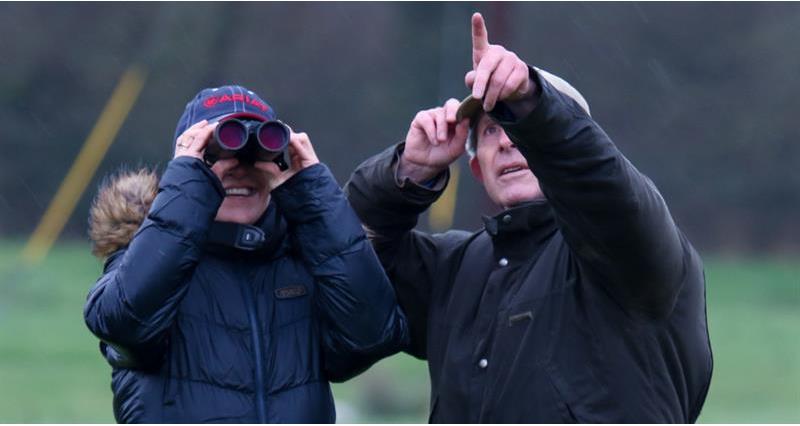 Writing in GWCT's Gamewise magazine, NFU President Minette Batters explains why all farmers should get involved in the Big Farmland Bird Count.
Back at the start of February I armed myself with binoculars and notepad and spent an enjoyable morning on my farm in Wiltshire taking part in the Game and Wildlife Conservation Trust Big Farmland Bird Count which the NFU was pleased to sponsor this year for the very first time. It's becoming an important national event where thousands of farmers and growers around the country are able to take stock of and importantly, take pride in what they find on their land.
Last year I hosted a group of expert wildlife recorders and botanists who spent time surveying the wildlife. The sheer number and variety of different species of plants, birds and other wildlife was staggering. On that day, with the help of Peter Thompson of GWCT, we saw 52 different species of birds and at the end I knew a lot more about my own farm and the wildlife that lives there.
The NFU supports initiatives like the Big Farmland Bird Count as without sound management of the environment, enhancing of habitats, protection of wildlife and support for pollinators and soils, we do not have businesses. Many farmers I meet love to see birds on their land and want to know more about what they can do to help them.
GWCT carries out valuable research that helps the industry to understand more about the pressures on farm wildlife. The NFU and GWCT have worked together for many years on the Campaign for the Farmed Environment, and I am pleased that CFE has been relaunched this year, as Championing the Farmed Environment. The NFU & GWCT are big supporters of voluntary, farmer-led approaches to environmental management on farm.
With farmers managing over 70% of the UK's landscape, our farm businesses play an irreplaceable role in shaping the countryside we all enjoy today. Every farming sector – livestock, arable, horticulture, upland, lowland, organic, conventional and tenanted – and every type of farm continues to carry out a huge amount of work to protect and enhance the landscape - encouraging wildlife, to benefit soil and water, and reduce their impact on the climate.
But crucially, farmers are food producers too, and as such have a unique perspective on the farmed environment because they see and manage the whole picture. Balancing the environment's needs while producing safe, affordable and traceable food for everybody is key.
We know that farmers already make a significant contribution to the management of the countryside: the patchwork fields, dramatic dales corridors of rivers and streams, or dry stone walls…to the sheep flecked hills, the birdlife and, even otters, which have now returned to every county in England…this whole landscape is largely created and managed by a thriving farming sector.
We are all united by the relationship between producing food and enhancing our environment. But we are not complacent. There is still more work to be done.
As farmers and growers, we all want to play our part in rising to the government's wider challenge to be the first generation to leave the environment in a better condition than we found it.