In March the Department for Business, Innovation and Skills launched a Focus on Enforcement website and sought comments from both businesses and individuals on specific topics.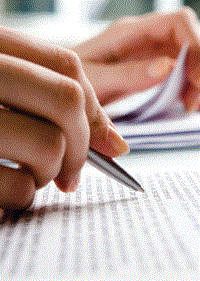 The aim was to identify where regulatory enforcement could be improved, reduced or done differently, as well as to share examples of good practice.
The spotlight is currently on appeals mechanisms which are in 'focus' until January 31 2013.
In this review, BIS is asking for experiences and views on appeals mechanisms across the regulatory landscape, from national bodies to local authorities. It is looking for thoughts on the use of both formal and informal appeals and 'second opinion' processes.
It wants to know:
Whether clear, easy to find, usable appeals mechanisms operate in your sector, allowing you to query decisions made by a regulator
Whether informal processes or routes to a second opinion operate in the sector, providing a swift opportunity for you to query regulatory decisions or advice
Whether is there sufficient guidance available on how to lodge an appeal
Whether appeal terminology is clear so you know what process to use
Examples of constructive appeals processes, formal or informal, that could be shared

Comments can be left on the website.

It is also possible to share views and experiences confidentially and anonymously. The views submitted will be considered by the review team and will form a key part of the evidence base when advising on potential next steps.