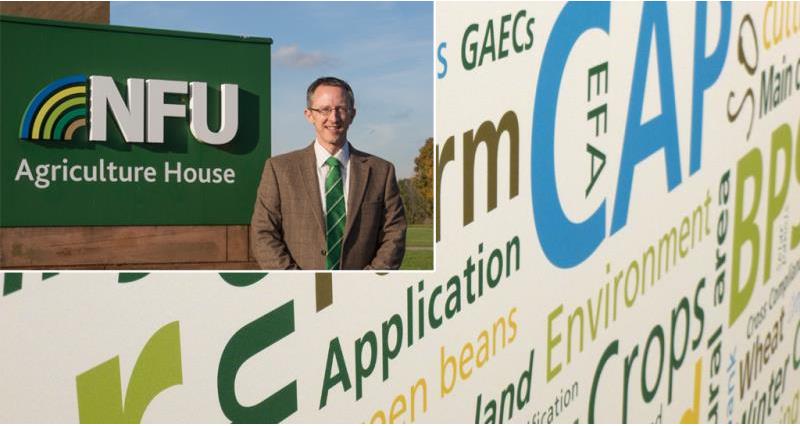 NFU expert Richard Wordsworth provides an update on the state of play with payments and the issues we've seen with mapping this year. He writes:

Money
When I last wrote a blog on BPS payments, just two weeks ago, many members were still waiting for their BPS money. As I write this blog, it is encouraging to see many members either receiving their full 2016 BPS payment or getting a bridging payment. We understand that all those who are due a bridging payment will see it within the next week - that will be a big help for cash flows at this cash-hungry time of the year.
The next concern for us is the swift release of top-ups to bridging payments. We hope to see these landing in the coming weeks.
As I have said before, the NFU will not rest until the BPS 2016 payment situation is fully resolved, and the same goes for BPS 2015 issues that remain outstanding. We are seeing correction payments for 2015 being issued.That's great for those finally seeing an end to the problems from the first year of BPS, but frustrating if you are still waiting. At the recent EFRA Committee hearing it was quoted that there were still c3,000 claims to review where payments could be wrong.
For those waiting, you are far from being alone at this time, the NFU is also with you, raising your concerns with the RPA. We need to see 2015 sorted and corrections rolled forward to later years.
As a reminder, when the RPA completes the 2016 claim or corrects the 2015 or 2016 claims and monies are due, they will issue a claim statement. When the review of a claim is completed the RPA will send you a letter.
If you have any concerns about the payments received to date and have not told the RPA, then please use the RPA's Payment Query Form, which is found here.
Mapping
At this time of year when BPS claims are being put together there is increased scrutiny of mapping. Most will see little change in the field data presented by the RPA, but worryingly for the NFU this year we are seeing more erroneous mapping cases coming to the fore.
The RPA do keep their mapping up-to-date based on the latest information from the Ordinance Survey, as well as aerial photography. It is also updated throughout the year following farm inspections and farmers' information, so we do expect to see mapping changes from year to year.
However, what we are seeing at this time from a number of members is an unacceptable level of discrepancy, and members have been left very frustrated to see their farm depicted in a more inaccurate way than in the past, especially after the time and effort to get mapping correct in the recent past. In many cases, nothing has changed on the ground.
Added to this are reports of previous instructions to change mapping not being actioned or the resultant areas and position not being as expected.
What we have been doing is raising a number of example cases with the RPA to understand what is happening. We've asked for a thorough review of the mapping processes so to improve the situation that many find themselves in. Particular concern comes from those inspected in 2016 or who experienced a delay payment, where mapping data is still off the mark, for example land incorrectly merged with neighbouring farmer's land. With not much time before the 15 May BPS claim deadline, this is not a welcomed sight.