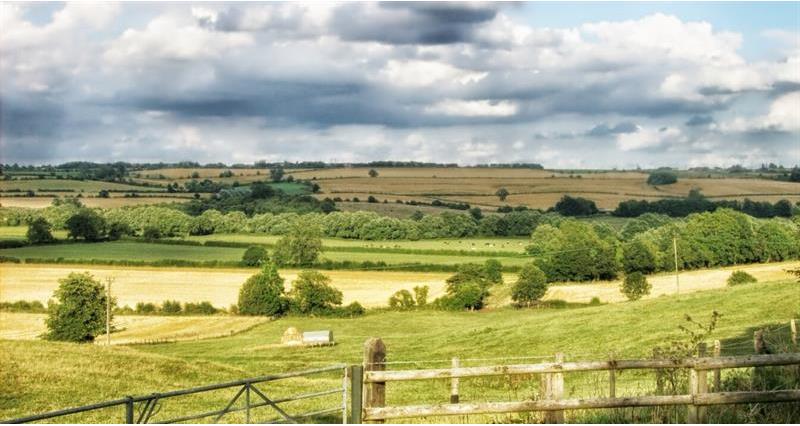 In the first of a series of BPS 2020 focused blogs, NFU BPS adviser Richard Wordsworth sets the scene for the BPS application window. He writes:
This is normally a busy time of the year for BPS, with the application window opening back on the 12 March, but this year there is the added challenges of COVID 19. What I have done here is set out some key reminders for those of you that have yet to apply. Click the link below to jump to that section:
---
Business as usual with BPS 2020, well nearly!
First it is key to remember that BPS will operate for the full 2020 calendar year. That means if you are claiming CAP schemes then there is still a requirement to comply with cross compliance and if you are claiming BPS then there is also a requirement to comply with greening rules for the remainder of this year. There are a number of tweaks to the BPS rules this year, which include you can only be paid in sterling and changes to the supporting documents that most of those that will be claiming the Young Farmer Payments top up need to follow. Again we have put together a summary of these changes here for you.
---
Relaxation of the Greening Crop Diversification rules
The key change to greening in 2020 is the relaxation of the Crop Diversification rules, or as many refer to it as the '3 or 2 crop rule'. Please remember that greening you still need to comply with Ecological Focus Areas (EFA) rules. EFA is an annual consideration, as it is based on arable land area which is at your disposal each year. So have you got your calculations correct? Has there been for example any change to your land base before the 2020 claim is submitted – land taken on, land given up, land changed from or to arable status? We have put together a handy guide to Crop Diversification and why you need to continue to complete your land use on your application as accurately as possible.
---
Need to find all the information you need on how to apply for BPS 2020?
Well don't panic, we have pulled together all the key information and can be found here. Please keep looking at this link. Whilst it is not ideal, it will be updated again before the 15 May as there are a number of challenges faced by the RPA at this time due to COVID 19. Our guide covers things like mapping, guidance, and other general reminders.
---
Where can I find out what RPA is doing about COVID-19?
The RPA has put together key COVID 19 information here. It covers information on inbound documents and deadlines. Itis best to read this information carefully. Please save this link and refer to it regularly as the content will change.
---
Keeping in contact with the RPA
The RPA have been in contact with you via email or post with BPS application forms or an update. The key thing to remember at this time is the RPA will want to be contacting you via email gong forward. In order to receive information from the RPA, they need your email address showing up within their Rural Payments online service. It is therefore good practice to check that the RPA have your correct email and phone details on their system, especially as they may well need to contact you via either about your claim if they need to follow up what you have sent them in the future. Whilst checking on RPA's Rural Payments online service, make sure your permissions settings are up to date.
---
Get online early to avoid problems
If you have not logged online since last spring, go on now to ensure you can get in when you want to apply. Remember also that the RPA service is impacted by downtime for essential maintenance, the timings of this can be found here. Keeping an eye on this will help about frustration of not being able to get online. There is a guide and very helpful check list provided by the RPA on how to apply online and what to look out for as covered in points 3 and 4 above.
---
A reminder about land
Please do remember that you need to declare all agricultural land that forms part of your holding on the application. That can include non agricultural land that is part of a rural development agreement. Also understand who can claim on land – remember the 'Land at Disposal' rules. Furthermore remind yourself about the rules around BPS land eligibility, again we have put a guide up online covering this.
Whilst talking about land use, HS2 development progresses and we have some specific guidance here on this.
---
Managing entitlements and land details
You can transfer entitlements and land online now in most situations, so make any changes you need to sooner rather than later. If land tenue or occupation is shown incorrectly within the land details shown on the RPA's Rural Payments online service, these issues can be correct via a new process we set out here.
---
No drop-in-centres in 2020
As a result of the disruption of COVID 19 and in light of the general advice from Public Health England, the RPA will not be opening Drop in Centres for BPS, CS and ES 2020 applications and claims. More information can be found out tin the information set out in point 4 above. It is therefore key you work back from the deadlines in order to get paper forms and supporting documents to the RPA in good time.
---
NFU Webinar / CallFirst
Unfortunately we have not been out of the road this spring to do our BPS meetings, in there place we have provided both additional information above, and will running a webinar where we will run through the application process. If you need any further support on BPS please call NFU CallFirst on 0870 8458458.
That's it for now, next time we have a look at ensuring that you have applied online correctly and any new developments.