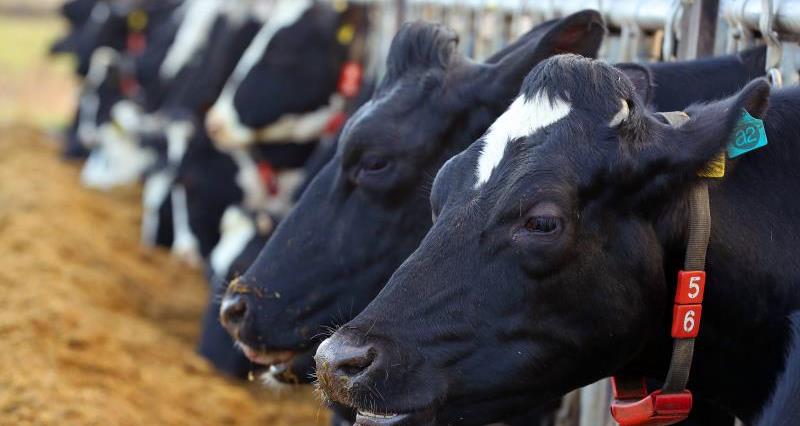 The NFU is encouraging Defra to work more closely with suppliers and farmers to ensure smooth delivery of the Countryside Productivity Small Grants scheme, which has received further rounds of funding today.

Defra has announced that £30 million has been committed to the popular small grants scheme, which assists farmers to purchase productivity enhancing equipment for the farm.
The first round of the scheme saw many applicants face complications in receiving the grant funding due to equipment availability issues and subsequent delivery falling outside of the eligibility period.

Farmers are eligible for grants of between £3,000 and £12,000 covering 40% of the purchase price for equipment costing between £12,000 and £30,000.
NFU chief economics adviser Dr Andrew Francis said: "It's pleasing to see that the small grants scheme is being continued for a second round, following an initial first round which opened in the spring of 2018.
"The NFU encourages farmers to consider taking advantage of the scheme to improve the equipment they have available to them on farm. We are also pleased to see that Defra have broadened the scope of equipment available, following suggestions from the NFU.
"Despite its success, many applicants faced difficulties receiving the funding due to equipment availability problems due to the popularity of the scheme. In order to deliver a scheme fit for purpose that delivers value to farmers and growers, it is crucial that Defra works more closely with suppliers in this round of funding to avoid a repetition of these problems.
"The NFU will continue to work closely with Defra on the design of future schemes post-Brexit, to ensure farmers have all the tools available to continue as productive, profitable and progressive farming businesses."

According to Defra, the next application window for the scheme will open in early 2019, and will have £30 million available for future funding rounds for farmers.

More information about the scheme and the items eligible for the first round of funding are listed online. Defra will publish further details when the next round of funding opens for applications.
Read more on the Countryside Productivity Small Grants scheme here.
See also: Changes to the Countryside Productivity Scheme provides certainty for NFU members