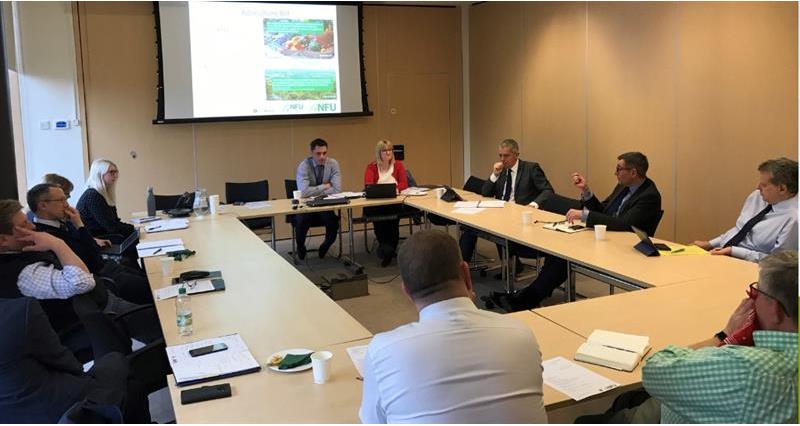 The NFU has urged agricultural representatives from the major banks to continue supporting farmers in their efforts to improve productivity on farm at its Banking Forum meeting.
The Banking Forum meeting took place at NFU HQ and was chaired by Deputy President Guy Smith. It was attended by Barclays, Clydesdale Bank, HSBC, Lloyds and NatWest.
The meeting offered the opportunity to discuss the economic outlook of the farming sector, whilst highlighting ways in which banks can provide finance for farmers to help improve productivity and technological innovation.
NFU chief economics adviser Andrew Francis, chief EU exit and international trade adviser Gail Soutar, senior BPS adviser Richard Wordsworth, and senior countryside adviser Claire Robinson gave their insights to the banks on the current economic outlook for agriculture, the latest Brexit news, the current situation regarding BPS payments, and an update on agri-environment schemes.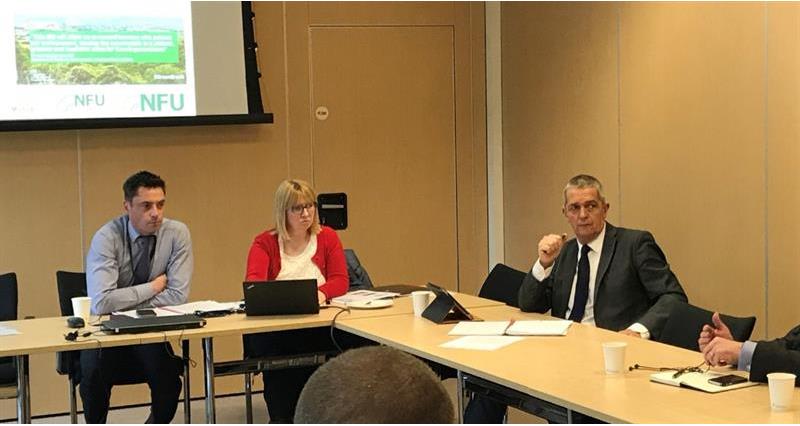 Commenting after the meeting, Deputy President Guy Smith said:
"I was delighted to host the major banks at our Banking Forum meeting.
"As part of securing the long-term future of food and farming, it was important to address the economic uncertainty facing agriculture and stress the work to be done to give farmers the security needed ahead of Brexit.
"With Brexit looming, it is more important than ever that we drive productivity in the farming sector and become more resilient, so farmers can continue to deliver safe, traceable and affordable food for the nation."
"It is clear that strategic investment in farm businesses will be key to keeping them competitive while maintaining standards. The banks have a key role in this and the NFU will continue to maintain its constructive dialogue with the banking sector."