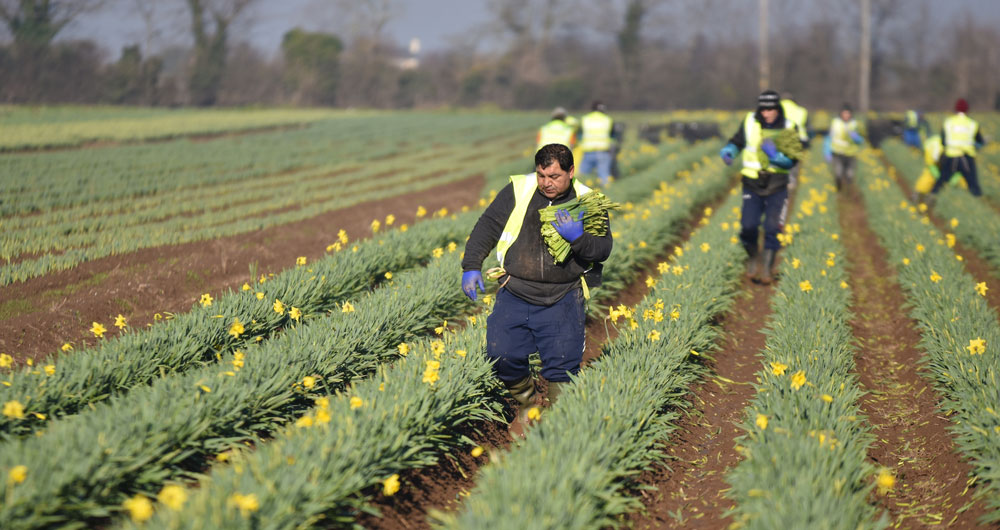 In December 2018 the government unveiled its new, single, skills-based visa immigration system which applies to both EU and non-EU migrants alike. The proposed system, due to be opened in Autumn 2020, places an emphasis on so called "high-skilled" workers. The UK Government proposes that there will be no cap applied to the numbers of migrants coming in through this route; however, there will be a salary threshold which migrants with job offers will have to prove that they meet in order to guarantee entry.
The NFU believes the government's proposals reduce industry's capacity to access the full range of skill sets that are required to fill the breadth of roles within agriculture and horticulture. The NFU is clear that any future UK immigration system must allow access to sufficient levels of workers at all skill points and non-UK nationals are vital to filling the great diversity of roles within our industry and in some cases make up the vast majority of a particular workforce. This is a high priority policy area for NFU and we are urging government that, rather than focusing on the level of skills and salary, our new immigration system should focus on the specific skill sets that are needed for each industry to prosper, adopting an approach that is flexible enough to meet the needs of UK businesses across the economy.
The NFU has also provided a briefing to MPs detailing the required routes under a future immigration system. This includes the salary threshold to be reduced for permanent workers and the route for lower skilled workers to be extended from 12 months to three years. There is also an updated ask on the Seasonal Workers Pilot, that the pilot is expanded immediately to bring in 10,000 workers, increased to 30,000 in 2020, at least 10 operators, both labour providers and direct recruiters, and must include the ornamental sector.
This briefing is available to NFU members only and you will be asked to log in.
How to log in: Use your membership number or the email address associated with your membership to log in. If you've forgotten your password, you can click here to reset it or contact NFU CallFirst on 0370 845 8458.
See also: