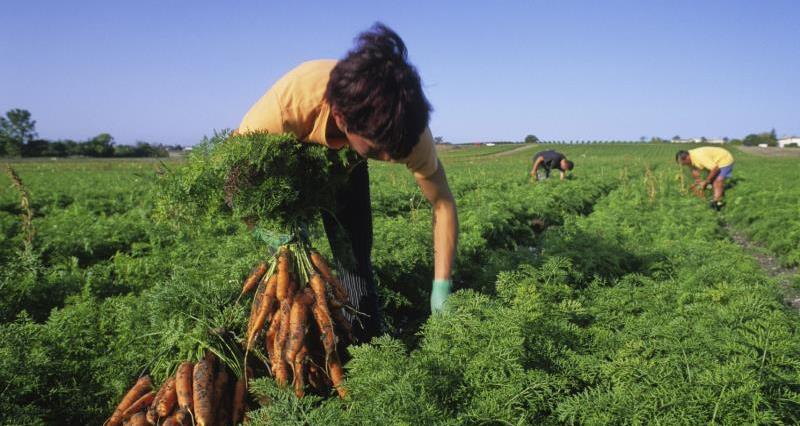 This week the government published its immigration white paper, which outlined its proposals for what a new immigration policy will look like.
Responding to the paper, NFU President Minette Batters said: "As a major contributor to our economy the British food and farming industry must have access to a workforce that has the right skills to fit the broad spectrum of roles our industry requires. Currently this includes many overseas workers, and that requirement is unlikely to change in the foreseeable future.
"We are concerned that the government's immigration proposals, particularly the emphasis on so called 'high-skilled' workers, will exacerbate a situation with farm businesses already struggling to recruit and retain staff.
"Rather than focusing on the level of skill, government should consider the specific skills sets that are needed for each industry to thrive. In the case of farming, this means continuing to produce safe, secure and affordable British food for the public."
"The proposed 12 month visa system for 'low skilled' workers would also be highly disruptive to many businesses. As currently proposed, it would cause massive problems for businesses which employ non-UK workers on a permanent basis and we urge government to recognise the need for continued access to this workforce.
"Any changes to the immigration system will have a big impact on businesses that rely on workers from overseas, so it is vital that a sufficient transition period is put in place to enable food producing businesses around Britain to adapt to these changes. We await clarification as to the length of this transition period.
"We welcome the fact that the government intends to engage with the farming sector over the next 12 months and we hope to make vital improvements to these proposals.
"The new immigration policy must reflect the economic importance of the food and farming industry to Britain, and a system must be developed that serves sectors of the economy based on need rather than misleading measures such as skill levels."