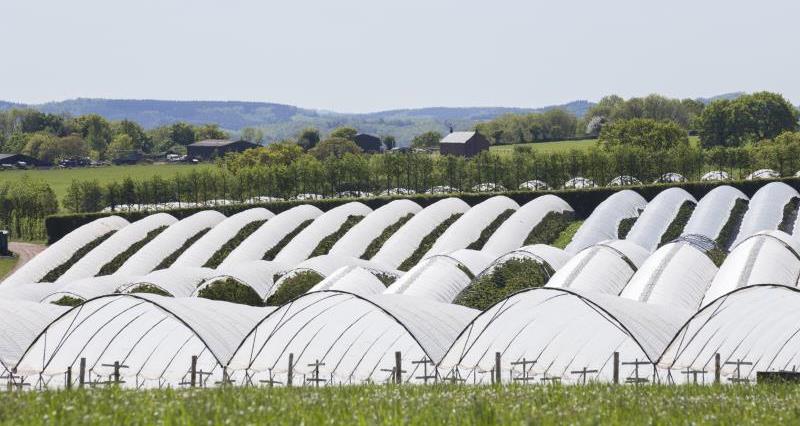 A Ministry of Justice initiative looks to encourage the employment of ex-offenders in sectors experiencing a labour shortage.
The New Futures Network (NFN) is part of HM Prison Service, and coordinates the scheme that connects employers and ex-offenders looking to enter the workforce.
The Minstry of Justice writes:
Could your business benefit from employing ex-offenders?
The New Futures Network (NFN) was set up to help businesses bridge gaps in their labour supply and explore new recruitment opportunities presented by prisons. NFN is a specialist part of the prison service that brokers partnerships between prisons and employers of all sizes.
The team of National Sector Leads and Regional Employment Brokers, who cover all regions across England and Wales, support businesses to consider how prison leavers will suit your recruitment needs. The team will work with you every step of the way to build relationships with prisons and match talented individuals to your vacancies.
Many sectors will be experiencing extra skills and employment shortages due to COVID-19, including in agriculture and horticulture.
Agriculture companies already leading the way
Over 400 businesses are already benefiting by hiring highly skilled and motivated ex-offenders, and they tell us it is working well. Ex-offenders tend to be more committed than the wider work force, which can result in fewer sick days, lower turnover rates and increased staff retention. Two out of three companies that employ ex-offenders recommend others do the same.
Currently, there are over 70 prisons engaged in horticulture and agriculture activities, within the prisons. These include 5 with livestock, 1 tree and shrub nursery, and commercial horticulture growing fresh produce for the internal market.
There are 46 commercial horticulture work parties based across 37 prisons, employing around 1,000 prisoners, staffed by 102 instructional staff. It is anticipated 1.5 million hours will be spent working in commercial horticulture sites annually, with a number of professional qualifications being delivered within this field.
The core work currently for commercial horticulture involves various aspects of production of salad crops using polythene tunnels/greenhouses, vegetables in open ground, annual bedding plants or nursery stock production. These units have forecast sales annually of around £1 million, of which £850,000 is external sales.
Your business could join these employers by employing skilled prison leavers in a variety of roles including but not limited to drivers, forklift operators, sorters, warehouse operatives, animal husbandry and crop production.
The benefits
Businesses have the chance to benefit from a new, highly-skilled and motivated workforce. There is also evidence that employing ex-offenders can reduce initial recruitment and job advertising costs. The CIPD has calculated that filling the average non-managerial vacancy costs around £2,000. Work inclusion initiatives, such as opening recruitment up to ex-offenders, can help reduce those overheads, saving organisations substantial sums.
Ultimately, working with prisoners doesn't just make business sense but is also helping to reduce reoffending. Currently only 17% of ex-offenders manage to get a job within a year of release but we know that ex-offenders who do get a job are up to 9 percentage points less likely to reoffend. Prisoners can gain vital workplace skills and experience, helping them to secure employment in the future and giving them a second chance upon release.
Additional support
Sometimes a lack of accommodation can be a barrier to employment, if prison leavers cannot find or afford housing near job opportunities. The Ministry of Justice (MoJ) has secured funding to support the provision of accommodation for all individuals released from prison during the COVID-19 period and who are at risk of homelessness, for a time-limited period. Officials at the MoJ can discuss employment opportunities that provide accommodation and how the MoJ can contribute.
Contact the NFN
Find out more and register here
Find us at @NewFutrsNet; https://www.linkedin.com/company/new-futures-network; or offenderemployment.campaign.gov.uk