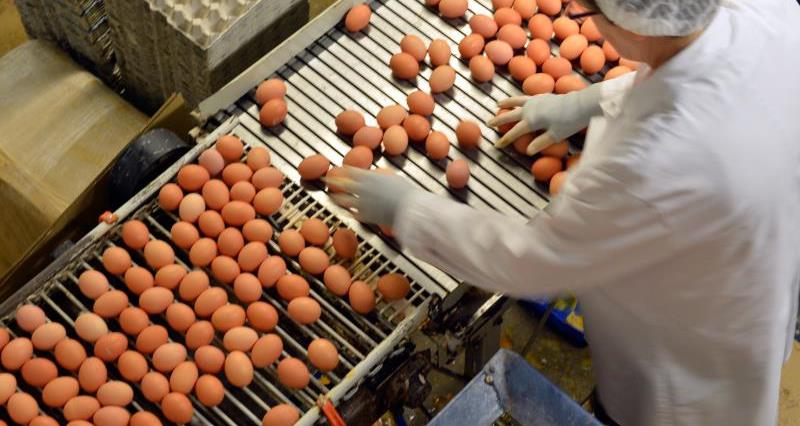 The government's long-awaited White Paper setting out its position on the future immigration system was released yesterday. The heavy 168-page document sets out the fundamentals of what will be in a new, single, skills-based visa immigration system which applies to both EU and non-EU migrants alike.
Focus on Skills
The proposed new migration system, due to be opened in Autumn 2020, places an emphasis on so called "high-skilled" workers, which is concerning for farmers and growers who rely on access to a full range of skill sets to fill the roles required within the industry. Currently this includes many overseas workers, and that is unlikely to change in the foreseeable future. Many roles within the sector are highly technical and specialised, but would not necessarily be classified as "high-skilled" if based on narrow criteria such as salary or qualifications. Farm businesses are already struggling to recruit and retain staff and it is likely that the proposals in this White Paper will only exacerbate this situation further.
Proposal for salary threshold
Within the single skills-based system proposed, there will currently be no cap applied to the numbers of migrants coming in through this route; however there will be a salary threshold set which migrants with job offers will have to prove that they meet in order to guarantee entry. The threshold proposed by the Migration Advisory Committee, whose report released earlier this year has provided the foundations for much of the White Paper, was £30,000. Rather than identifying an absolute threshold at this stage, the Home Office will continue to consult for another 12 months on where to set it.
Figures were released alongside yesterday's report which models the economic impact of imposing a salary threshold reducing long-term EEA work migration by between 200,000 and 400,000 over the first five years. This is estimated to mean that GDP could be between 0.4 per cent and 0.9 per cent lower than it otherwise would have been in 2025 due to the changes to the immigration system.
Alongside the salary threshold, the government is proposing to provide an exemption through a Shortage Occupation List. The MAC is currently consulting on this list which would provide an exemption to the minimum salary thresholds for certain occupations. To find out more click here.
Temporary short term workers
Alongside the proposed single skills system, the government intends to put in place a 'time-limited route' for temporary short-term workers, which means that, for a transitional period only, people will be able to enter the country for a year. After the 12-month visa expires, there would then be a 'cooling-off' period of 12 months to prevent those who travel under this visa becoming permanently based in the UK. In short, those who come for 12 months would not then be able to return to the UK to work for another 12 month period. They would have no access to public funds, no route to settlement nor the ability to bring dependants. This approach, aimed at 'low skilled' workers would be highly disruptive to many farm businesses. As currently proposed, it would cause massive problems for businesses which employ non-UK workers on a permanent basis, something the NFU is urging government to address. Alongside this, the NFU continues to make the case for seasonal labour for which there will be a pilot scheme launched in Spring 2019.
NFU Response
In her response to the unveiled immigration plans, NFU President Minette Batters called on government to consider the specific skills sets that are needed for each industry to thrive, rather than focussing on the level of skill. Ms Batters also highlighted the big impact that changes to this system would have on businesses that rely on workers from overseas, making clear that it was "vital that a sufficient transition period is put in place to enable food producing businesses around Britain to adapt to these changes"
"We welcome the fact that the government intends to engage with the farming sector over the next 12 months and we hope to make vital improvements to these proposals. The new immigration policy must reflect the economic importance of the food and farming industry to Britain, and a system must be developed that serves sectors of the economy based on need rather than misleading measures such as skill levels."
To read the NFU's summary of the UK's future immigration system white paper please click here.