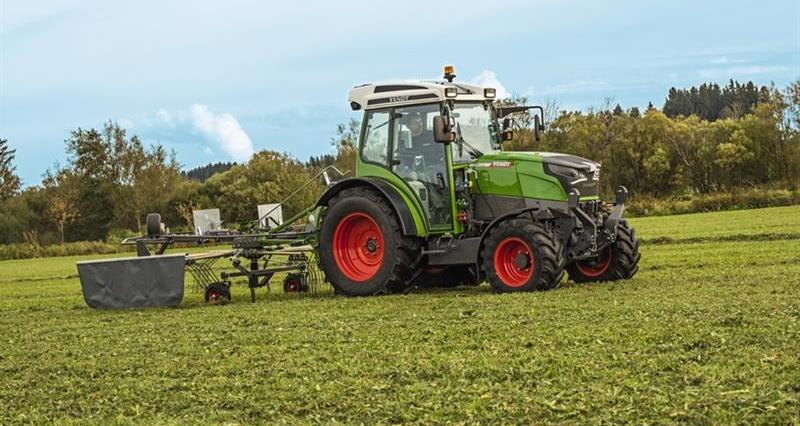 First shown in public at Agritechnica 2017, the Fendt e100 battery electric tractor is compatible with existing farm implements
Many thanks to those NFU members (plus a few other farmers and growers) who responded to our online market research survey earlier this year on future demand for electric tractors and their unique selling points (ownership cost, durability, low emissions, safety, etc).
The information gathered will inform the work of a 'Task and Finish' expert group, including several agricultural machinery manufacturers, which has been looking into the potential uptake of electric tractors and other farm vehicles, including potential constraints such as the difficulties of charging large battery electric vehicles on weak rural electricity networks, and whether "vehicle-to-grid" (V2G) technology offers a possible solution.
The survey received a good representative spread of 131 respondents across all farm sizes, regions and sectors. Key findings include the following points:
5% of respondents already have an electric car or van on farm
two-thirds are aware that battery electric tractors and machinery is likely to become available in the next 5-10 years
the expected lower running costs and enhanced safety of electric farm machinery are important attributes, recognised as advantages
significant farmer concerns identified by the survey include higher purchase cost, limited range and recharging downtime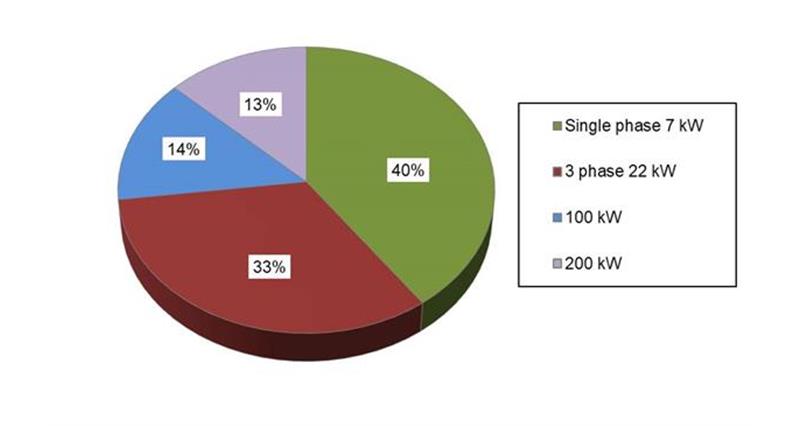 maximum electricity load in kW available on farm - only 27% can accommodate 100-kilowatt or above, i.e. rapid charging (results from 104 of 131 respondents)

This information will be reported back to the Agricultural Productivity Working Group and the Food and Drink Sector Council under the government's Industrial Strategy.
Two years ago, the NFU published a paper suggesting that electric and hybrid tractors may become widely available in the 2020s.