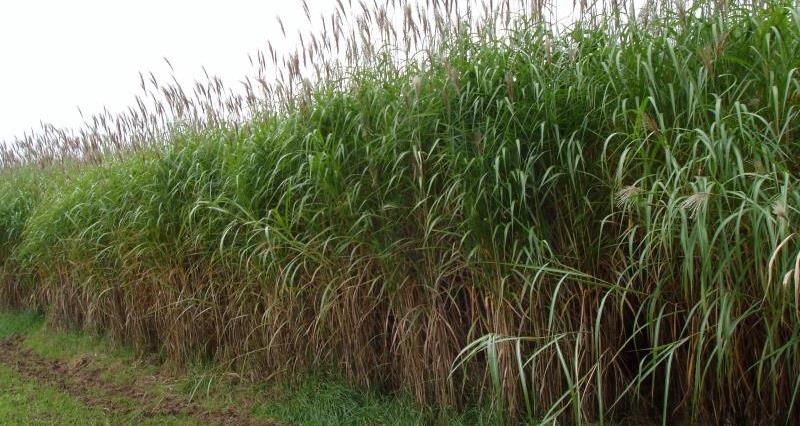 THIS THURSDAY - NFU members interested in growing the new perennial energy crop miscanthus, from across Lincolnshire and the surrounding region, are invited to attend one or both of two farm walks at Hackthorn (near Lincoln) and Bonby (North Lincolnshire) on Thursday 30th June, followed by an optional evening visit to the new 40-megawatt biomass power station at Brigg, near Scunthorpe, which runs on 250,000 tonnes/year of agricultural straw and miscanthus fuel.
The NFU has been supporting a miscanthus hybrid breeding research project at Aberystwyth University since 2011, in collaboration with the miscanthus contractor Terravesta. This 'showcase' open day includes a scientific tour of experimental field trials of plug-planted and seed-drilled new miscanthus hybrids at Hackthorn (11.45am - 1.30pm), as well as a commercial farm walk around mature miscanthus fields at Bonby (all day from 10.30am). NFU Vice President Guy Smith will give a lunchtime speech at the Hackthorn site.
Please register your interest on the Terravesta web site (scroll down to the orange bar: "monthly miscanthus farm walks – book your free place now") - you will receive directions in an automated email reply. Visitors for the power station tour (between 6pm and 7pm) must be confirmed in advance - please inform Jonathan Scurlock, NFU Chief Renewable Energy Adviser, who will add your name to the tour list.
More...