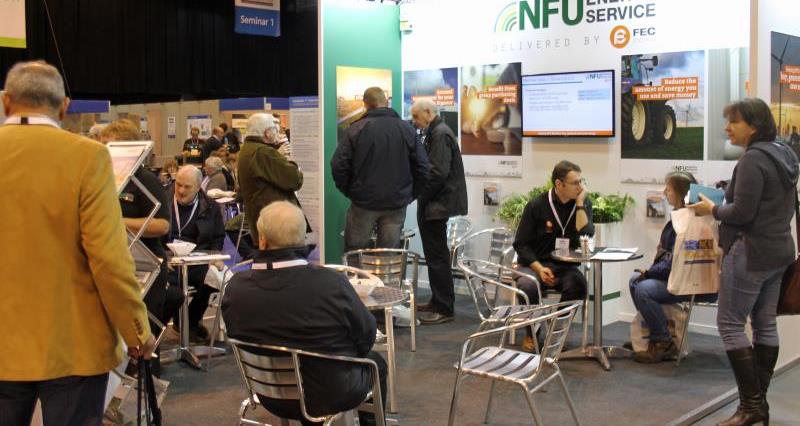 Established in 2010, the Energy and Rural Business Show taking place 6-7 February at the Telford International Centre in Shropshire is the latest evolution of this renewable energy event aimed specifically at the agricultural and rural sectors.
Showcasing the latest opportunities for farm businesses and estate owners looking to maximise profitable and sustainable land use, the Energy Now Expo has been joined this year by the Rural Business Expo and the Low-Emission Vehicles Expo.
NFU Deputy President Guy Smith will open the conference on day one and chair the keynote session, while Dr Jonathan Scurlock, NFU chief adviser on renewable energy and climate change, will be presenting on both days. Matthew Swain of FEC Energy is speaking on day two on "how to understand your ongoing RHI obligations".
Dr Scurlock said:
"As the voice of British farming, the NFU is pleased to welcome the union of Energy Now Expo with the Low Emission Vehicles Expo and Rural Business Expo. It is critically important that NFU members can remain profitable and resilient through the transition to a post-Brexit economy by embracing these new business opportunities."
Energy and Rural Business Show director, David Jacobmeyer, said:
"The show will provide farmers and estate owners with expert advice about how to set up initiatives which make long-term business sense."
The Rural Business Expo will have a raft of industry experts speaking in the 'how to' workshops, providing advice on diversification options. The Low-Emission Vehicles Expo will have on-stand demos and presentations and the latest vehicles and machinery on show.
Energy Now Expo will feature an exhibition, a dedicated energy storage theatre, a one-to-one advice clinic, and conference streams devoted to each type of renewable energy.
The FEC Energy team will be on hand to discuss your NFU Energy Service needs at exhibition stand number 73.