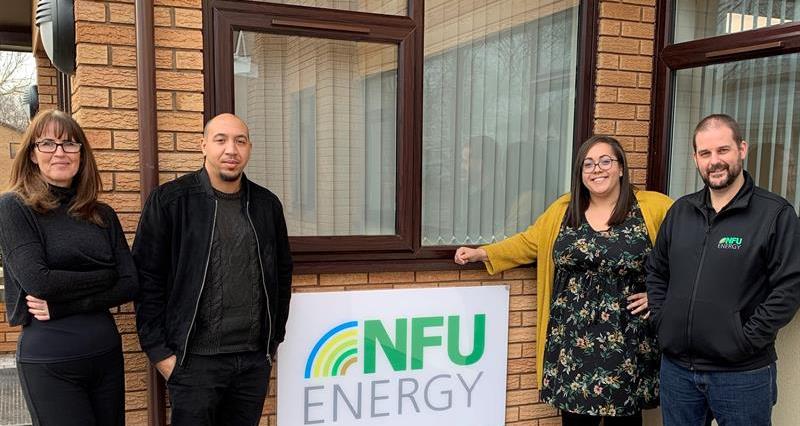 The NFU Energy Contract Sales team, L-R: Candace Robb, Josh Robinson, Jodie Hisgett, Chris Swain
NFU members have been making electricity savings through the collective buying power of NFU Energy Electricity Buying Groups for almost two years.
To date, the groups have saved members up to 10% on their electricity contract renewals with significantly discounted rates from some of the best-known suppliers.
How NFU Energy Electricity Buying Groups work
Savings are achieved by grouping NFU members with electricity contracts finishing within the same quarterly time frame to obtain prices as a group instead of individually. There are four groups currently running each year and the group you join depends on when your current electricity contract ends. The most recent group use almost 20GWh in annual consumption giving the group greater buying power, achieving some really competitive offers.
How can I get prices?
The current group closes on 22 February 2019 and covers contracts ending before 30 June 2019. If you have a contract ending during this timeframe, call the NFU Energy team on 024 7669 8885 with a copy of your bill to hand.
If your contract doesn't end during this window you can still register for the service at NFUonline and the team will contact you closer to the time. (You will be asked for your NFU membership log in details - if you don't know your password, contact NFU CallFirst on 0370 845 8458.)