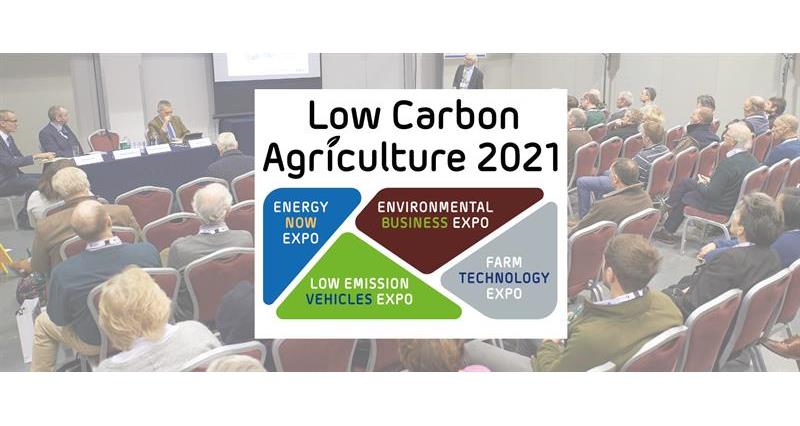 Low Carbon Agriculture, transformed this year into an online event starting on 9 March, is all about how our NFU net zero ambition will be delivered, through the generation of renewable energy, the implementation of low carbon technology and best practice in both carbon and environmental land management.
The event includes four key areas of focus - Energy Now Expo, Environmental Business Expo, Low Emission Vehicles Expo and Farm Technology Expo - with leading technology and service suppliers accompanied by a conference and workshop programme, in which key industry figures will provide insight and practical guidance on achieving net zero and creating a profitable and sustainable future for agricultural and rural communities.
The NFU the event, and its focus on low carbon agriculture, natural capital enhancement and agri-tech is very much in tune with current policy at a key time of change in agriculture.
Over 120 'virtual exhibitors' will be representing the renewable energy, low carbon transport and machinery sectors, together with suppliers of innovative technology and advisors on carbon and environmental land management.
NFU Deputy President Stuart Roberts will participate in the keynote debate 'Reaching net zero in agriculture' starting at 9.30am on 10 March, chaired by Olivia Midgley of Farmers Guardian. The panel also includes Caroline Drummond (LEAF), Dr Nina Skorupska (Renewable Energy Association), Sir William Worsley (Forestry Commission) and Patrick Holden (Sustainable Food Trust).
The NFU's chief adviser for renewable energy and climate change, Dr Jonathan Scurlock, will chair the opening keynote session starting at 9.30am on 9 March, with speakers from Defra, BEIS and NFU Energy.