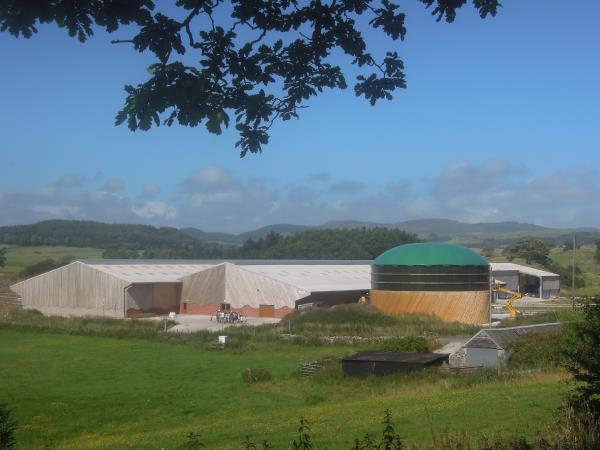 The Department for Business, Energy and Industrial Strategy has finally published its consultation response on support for AD plants under the Feed-In Tariffs scheme, after a seven-month wait.
The results are slightly better than originally proposed in June 2016: instead of cutting tariffs for electricity from small-scale biogas plants (under 500 kilowatts) by a further 27%, and abolishing the tariff altogether for larger plants, the "small" and "medium" tariffs will fall by around 15% from April 1st - however, the tariff for plants over 500 kW will be cut by two-thirds, to just 2.49p/kWh.
The NFU continues to disagree with the introduction of a 50% crop feedstock cap for AD, which includes grass silage - but this will apply annually (as we requested) and not quarterly. Agricultural residues and wastes are exempted from this restriction, to include crop discards, beet pulp, etc. as well as straw - and also material harvested "from a protected area" (which we hope may create a modest market that supports environmental management through a 'payment for ecosystem services' approach).
"We are pleased that BEIS has listened to consultees and re-worked its financial models at the scale of on-farm AD, but important cost reductions and environmental benefits will not be delivered if the AD sector cannot develop across its full size range and diversity of applications", commented NFU Chief Renewables Adviser Dr Jonathan Scurlock. "Perhaps they haven't quite sounded the death knell for on-farm biogas, but the Government is slowly throttling the AD sector, depriving the supply chain of the resources it needs to grow."