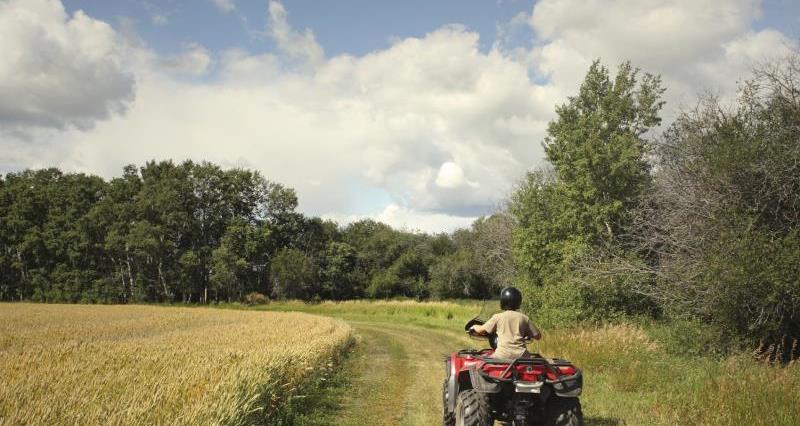 Moving and overturning vehicles are a common cause of serious and fatal injuries in agriculture. ATV's are designed to cope with a wide variety of terrains but if poorly maintained, used outside their safe operating parameters or carelessly driven, can very rapidly become unstable.
To use an ATV safely it is essential that:
The driver is properly trained
The driver wears a helmet
The ATV is well maintained and routinely checked (especially tyre pressures, brakes and throttle)
Routes are properly planned, and if possible, new routes are walked, and hazards are identified, before the route is ridden
For further guidance on how to safety use ATVs visit the HSE website here.