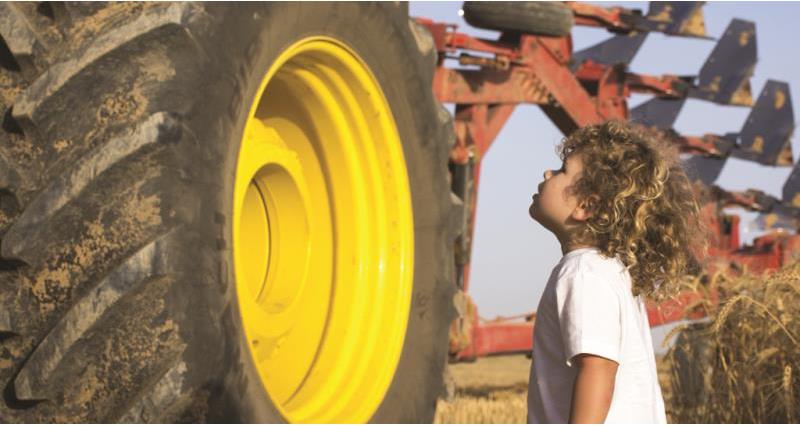 Farms can be family homes as well as workplaces, with children often present. As we approach the school holidays, and Open Farm Sunday, transport expert Tom Price looks at where farmers stand when it comes to farm safety rules and regulations.
He writes:
Can a child ride on or drive a tractor? If the child is under the age of 13 years the answer is no.
Farm transport and machinery is the biggest cause of fatality and injury on farm so it is not surprising that the access of children to farm machinery is controlled.
The basic rule is that children under the age of 13 years are prohibited not only from driving but also from riding on farm machinery being used in agricultural operations. The ban covers not only agricultural operations on field but also travel on the road from one site to another.
The most recent report from the HSE shows that in the ten-year period ending in March 2016, 54 non- employed people lost their lives as a result of accidents on farm. Of the 54 fatalities, 17 were children under the age of 16.

"Young children do not know the dangers and are, therefore, extremely vulnerable"

Luckily there were no fatal incidents in 2016, but all too often children fall victim to accidents involving farm machinery . There was one incident in 2013, two in 2014 and tragically one has already occurred this year.
There have been reported incidents of children being involved in accidents where they may have been passengers and have fallen, become trapped or crushed. Young children do not know the dangers and are, therefore, extremely vulnerable. Apart from the risk of falling, they may interfere with the controls or distract the operator of the machinery.
Any adult – not just parents – on a farm where children are present must take responsibility for child safety. Children do get injured and tragically there are fatalities. No one wants to put children at risk and everyone has a duty to keep children safe.
The ban includes riding on or driving tractors, self-propelled machines including combines and sprayers, quad bikes and ATVs. The ban for children under 13 years is total and covers all agricultural machines regardless of whether or not a passenger seat is available.
The rules do allow children over the age of 13 years to drive some machines but great care needs to be taken. There are many machines children over 13 should not operate and activities that they should not take part in.
No one wants to put children at risk and if there is any doubt as to whether an activity is safe it should be stopped and advice obtained.