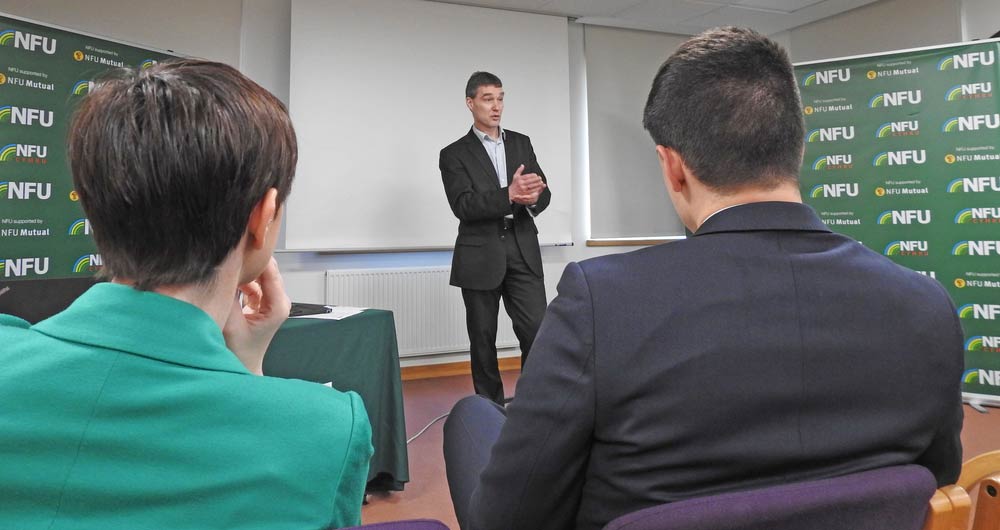 'Love safety, farm safely', was the message on Valentine's Day at an NFU-organised health and safety event at Newmarket.
More than 50 farm managers attended to obtain information and advice from the Health and Safety Executive and NFU legal panel firm Tees, as well as to hear from rural charity YANA about mental health in the workplace.
Rick Brunt, the HSE's head of operational strategy, said the industry's poor record was starting to show signs of improvement but there was still a long way to go.
He said many people still remembered the Piper Alpha oil rig tragedy of 1988, which killed 167 workers, yet the equivalent number of people was being killed in agricultural accidents every five years. Health and safety legislation covering the industry had been around for at least 30 years, so there had been plenty of time for businesses to get to grips with it.
"It's not about the dangers of the job, it's the fact that those risks are not being properly dealt with," he said.
The team from Tees highlighted some recent health and safety prosecutions from agriculture and other industries. Cases included a fatal accident involving a farm trailer, falls from height on construction sites and a fine for a company that failed to provide basic sanitary facilities for its workforce.
They stressed the need to have comprehensive risk assessments in place that anticipated potential issues such as machinery becoming blocked, and set out what steps should be taken in that situation to ensure any blockage was cleared safely. These assessments should be shared proactively with staff and not left to gather dust on a shelf.
Melinda Raker of YANA, You Are Not Alone, said that farmers and farm workers were at high risk of depression and suicide, with one person from within farming taking their life every week. She said the charity was building a 'YANA army' of volunteer mental-health first aiders, but it was incumbent on everyone to be aware of the issues.
"You don't have to be a medical professional to help someone. Asking 'are you ok' and meaning it, costs nothing," she said.
"If you are worried about someone then please act. You will never regret being a good friend."
Essex farmer Chris Philpott, one of the attendees, said it was time for a 'sea change in attitudes' towards health and safety within the industry.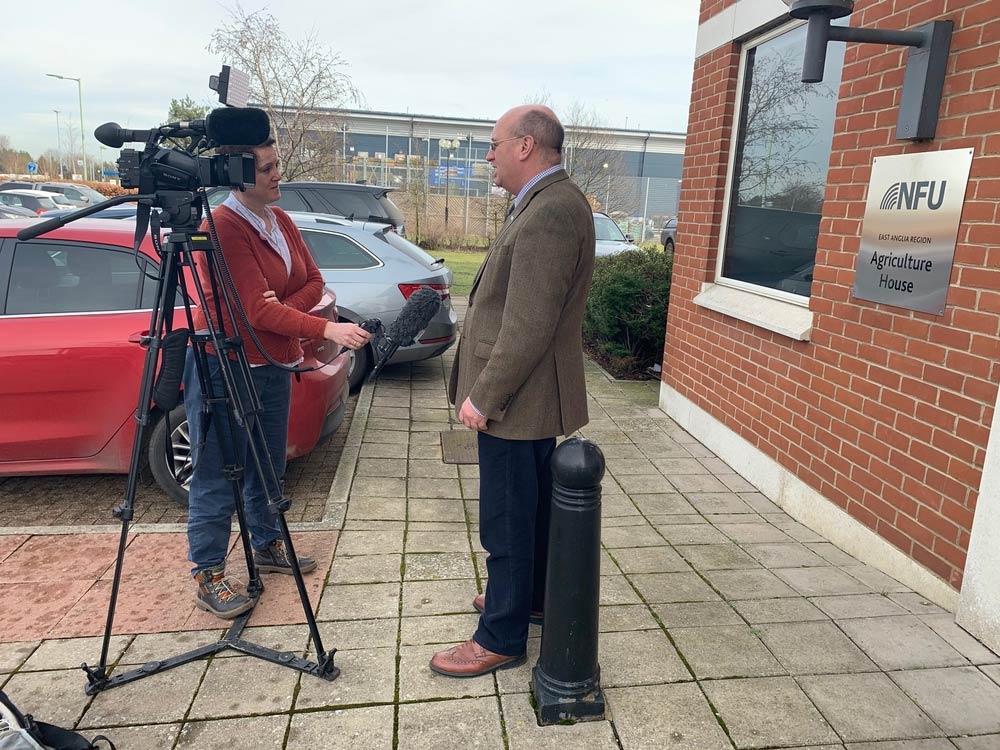 The meeting was covered by ITV Anglia as part of a report on the Farm Safety Foundation's #MindYourHead campaign. Reporter Kate Prout interviewed chairman Tony Bambridge, the NFU's council delegate for Norfolk.
Planning is now under way for a series of NFU on-farm practical health and safety events, to take place across the region before harvest, in late June and early July.
• An HSE health and safety guide for farm businesses is available here.
You might also be interested in: