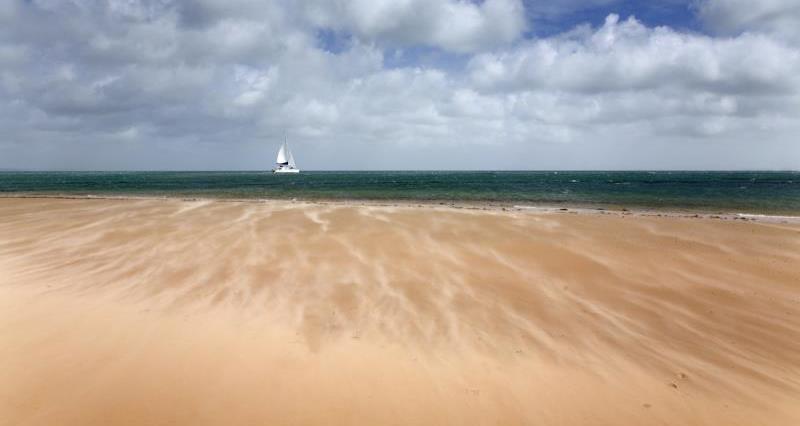 HM Coastguard is asking for the support of employers to prevent drownings at the coast this summer, by promoting vital coastal safety messages to employees who do not speak English as their first language.
Each year, the Coastguard deals with up to 25,000 search and rescue incidents in the UK and this summer is proving to be extremely busy.
Research shows that visitors who live inland generally have lower levels of awareness of risks at the coast than people who live at the coast. People living inland also have lower levels of awareness of the important message: if you see someone in difficulty at the coast, call 999 and ask for the Coastguard.
Agricultural and horticultural workers who don't speak English as their first language may not read or fully understand English language safety signage when visiting the coast. To overcome any language barriers, HM Coastguard has created a visual flyer to help promote safety messages.
Anthony Garbutt, HM Coastguard's Senior Coastal Operations Officer for Norfolk:
"We have many lovely beauty spots on the Norfolk coast and thousands of people visit and have a great time but some folks get into difficulty if they don't know about the hazards to watch out for such as tides, currents, getting lost in marsh land and getting cut off by the incoming tide. In an emergency you should call 999 and ask for the Coastguard.
If employees may be visiting the coast in their spare time, please help promote coastal safety via text message, conversation or printed posters. Raise awareness of coastal hazards to call 999 in an emergency.
If you need any more information or if you can offer help to promote HM Coastguard's safety messages this year then please get in touch with

SnVsaWEuZ29zbGluZ0BtY2dhLmdvdi51aw==