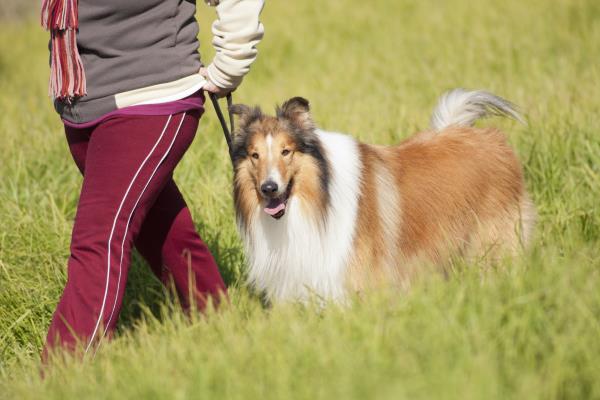 From 6 April all dogs in the UK over the age of eight weeks must be microchipped and registered on an authorised database, as part of the government's attempts to tackle irresponsible dog ownership.
You must ensure that your dog is fitted with a microchip – the size of a grain of rice – before the 6 April deadline and that it is registered on an authorised database with up-to-date information. The microchips will contain a range of data including contact details of the current keeper, a description of the dog and unique ID numbers.
There are no exemptions for older dogs, but there are two occasions where the regulations have exceptions:
Certified working dogs with docked tails do not have to be chipped until they are 12 weeks old, in line with the existing legislation
Where the vet thinks that microchipping would adversely affect the dog's health, an exemption certificate can be issued.
Microchipping generally costs £15-£40 when carried out by your vet, but a number of charities are offering to do this for free or in return for a donation. It can also be carried out by someone who has been on an approved training course, such as that offered by LANTRA. The cost of having your dog chipped generally includes the initial registration fee, but a small charge may apply when updating details on the database.
If your dog is found not to have a chip, or that details on the database are incorrect, you will be given 21 days to comply with a legal notice before receiving a £500 fine. Beyond this, authorities will have the power to seize a dog and chip it at the owner's expense.