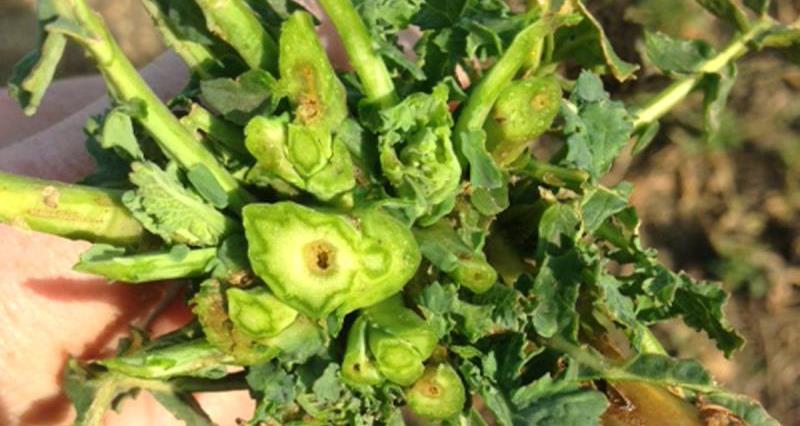 The NFU will be at the EU General Court this week as part of two legal challenges against restrictions imposed on three neonicotinoids.
Legal challenges were issued by Syngenta and Bayer in 2013 against the European Commission's decision to put restrictions on imidacloprid, clothianidin and thiamethoxam. The NFU successfully applied to intervene in both cases and will be putting its members' arguments to the Court when the hearings take place on Wednesday and Thursday.
Nina Winter, NFU Chief Legal Adviser, said: "The NFU originally intervened in these cases for two key reasons – firstly, because decision-makers need to have a sound basis in science for the decisions they take, and no such basis exists for the neonicotinoid restrictions; and secondly because the impact of losing these critical products on British farmers' ability to grow crops was not properly assessed, and it should have been.
"The NFU felt that it was important that, in considering whether the restrictions are lawful, the EU General Court heard the voice of farmers whose livelihoods have suffered because they can no longer access the tools they need to farm. This is not just about the NFU fighting for oilseed rape producers; there's a wider issue at stake here about British farmers losing access to the products they need to maintain crop production over time.
"Bees play a vital role for farmers by pollinating crops, but the restrictions were brought in without properly assessing how the neonicotinoids affect bees under real life field conditions. We cannot have critical products taken away from farmers on the basis of results from artificial-dosing studies, when there is no proper evidence that widespread unacceptable harm is occurring to bee populations foraging naturally in and around treated fields."
Both Bayer and Syngenta are arguing that the regulation that allowed the restrictions to be brought in should be annulled. In Court, the NFU will be represented by Hugh Mercer QC. The NFU's legal costs have been part funded by the NFU's Legal Assistance Scheme.