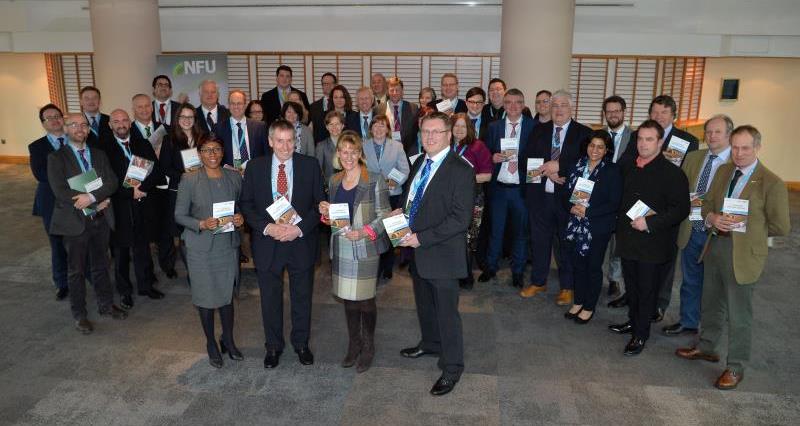 The NFU's Contract Checking Service team, pictured in 2017 with NFU President Minette Batters and NFU Director General Terry Jones
The NFU Legal Board has decided to extend a £250 contribution per contract through the NFU's Contract Checking Service, delivered through the NFU's legal panel firms, until 31 October 2019.
The special contribution was initially offered to members subscribing to the Legal Assistance Scheme (LAS) as part of the LAS 30th anniversary celebrations.
The £250 towards legal fees is available for contracts presented by others for members to sign, as well as those initiated by or drafted on behalf of our members by the NFU's panel firms.
The board has recently confirmed that each LAS subscriber will be entitled to a maximum support of £1,000 towards the costs of four separate contracts checked by the legal panel firms.