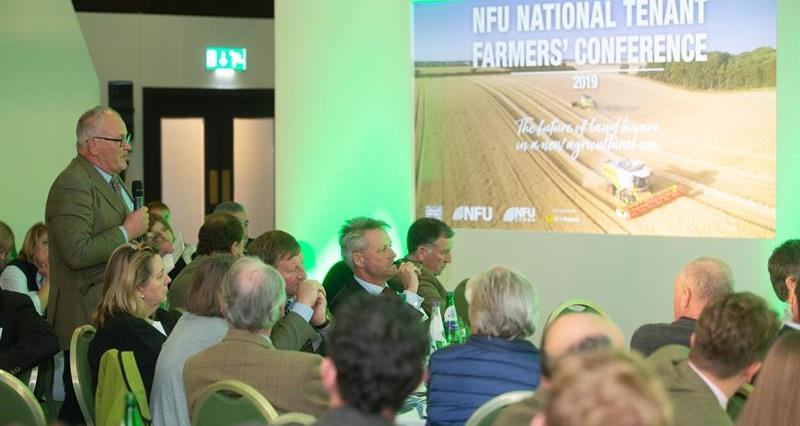 The biennial NFU National Tenant Farmers' Conference took place at the Haycock Hotel, Peterborough on 14 November.
In case you missed it, here's an opportunity watch this year's speakers and download their presentations.
Meet the tenant farmers
Matt Redman farms a Cambridgeshire county council holding. He explains their work towards environmental stewardship schemes and the issues posed by short-term tenancy agreements.
Mark Fletcher and James Woodhouse are neighbouring tenant farmers in north Norfolk. They've addressed the issues of scale by joining together to form Pilgrim Farming Limited to keep control of costs and allow them to future plan.
Tom Addison farms 25 hectares on an annual grazing agreement and up to 500 acres on handshake agreements.