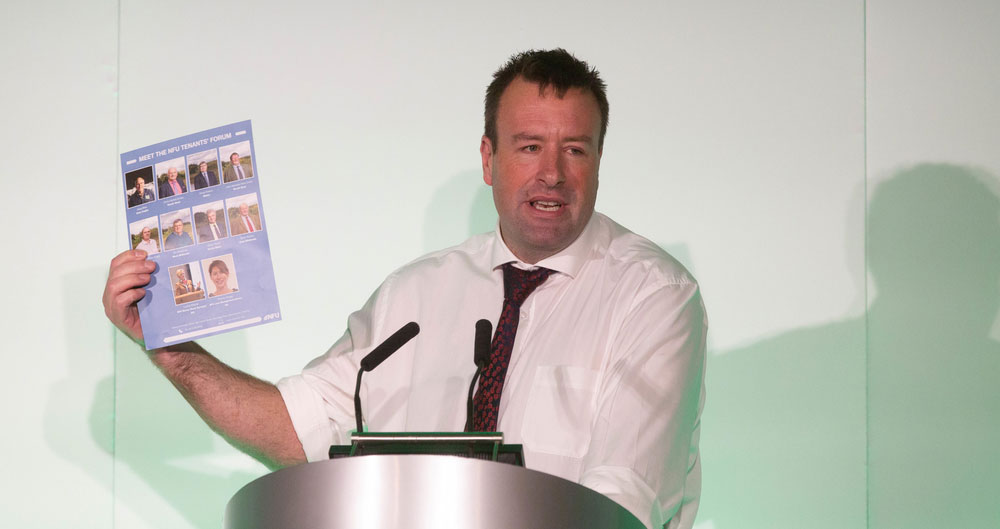 The next government's new domestic agricultural policies must enable the tenanted sector to play a full role in building a more sustainable, competitive and profitable future for British farming, the NFU said today.
The NFU Tenants Conference, held in Cambridgeshire this week, heard that tenant farming already contributes significantly to agricultural output in this country but could do more if the right policies are in place.
NFU Vice President Stuart Roberts said: "Tenant farmers are a vital part of the farming sector, covering around 30% of farmed land in England and Wales and offering a route into farming for those outside of the industry.
"I hope today's discussions on issues such as tenancy reform will provide a catalyst for the action that the sector needs - providing stability for both landowners and tenants and boosting productivity.
"It's essential that any policy framework for agricultural tenancies is fit for the future and that post-Brexit, tenant farmers are able to access any new agricultural and land management schemes as we move away from the Common Agricultural Policy once the UK leaves the EU. Such schemes must help to improve competitiveness and sustainability within the sector and allow tenant farmers to invest in their businesses.
"We also call on the next government to support County Council farm estates – some of which have been sold off due to a lack of investment. These farms serve an important role in allowing that first foot on the ladder for new entrants.
"Above all, we must encourage the next generation of farmers who have the skills and talent needed to thrive in the future, so we are able to continue to provide the nation with a trusted supply of safe, traceable and affordable food while caring for the iconic British countryside."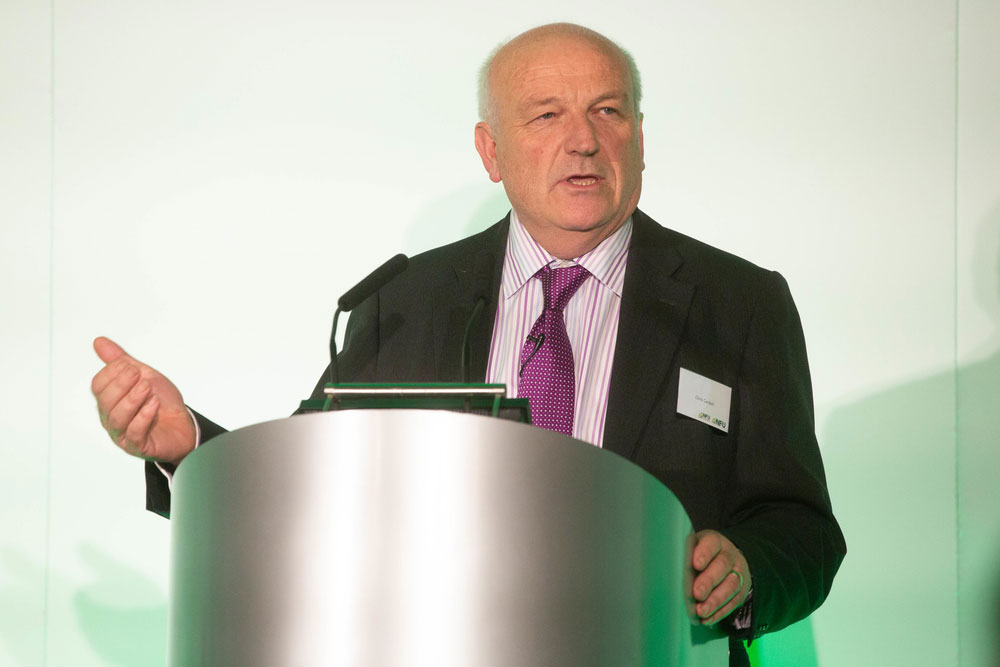 NFU tenants' forum chairman Chris Cardell said: "There has been long term work in our sector which must continue. The NFU successfully lobbied government to reconvene the Tenancy Reform Industry Group (TRIG) three years ago, and we want to continue working with the next government to prioritise this important work.
"Looking to the near future, any payment schemes, and especially those concerned with environmental delivery, must be accessible for all farmers and allow them to continue to farm profitably."
NFU features editor Orla McIlduff attended the conference. She writes:
The NFU Tenants' Conference 2019 could easily be used as a metaphor to demonstrate the resilience of British farmers. Despite an ever-changing backdrop of speaker line-up (due to the pre-election purdah period) and the worst flooding seen by the country in many years, farmers turned out in their droves for insightful and honest conversations about the state of the tenanted sector.
Chaired by NFU Vice-President Stuart Roberts, the day began with NFU President Minette Batters acknowledging the flooding issues unfolding. She said: "The ground is saturated and the situation could deteriorate across the country at any given moment. It's only mid-November, we've got a long winter to get through."
Mrs Batters went on to say the situation has highlighted that since the NFU launched its 2012 Flooding Manifesto (and its 2016 relaunch), nothing has changed. She continued: "Here we are in the run-up to a General Election and we need to see seismic change. We have far too much water in some places and not enough in others."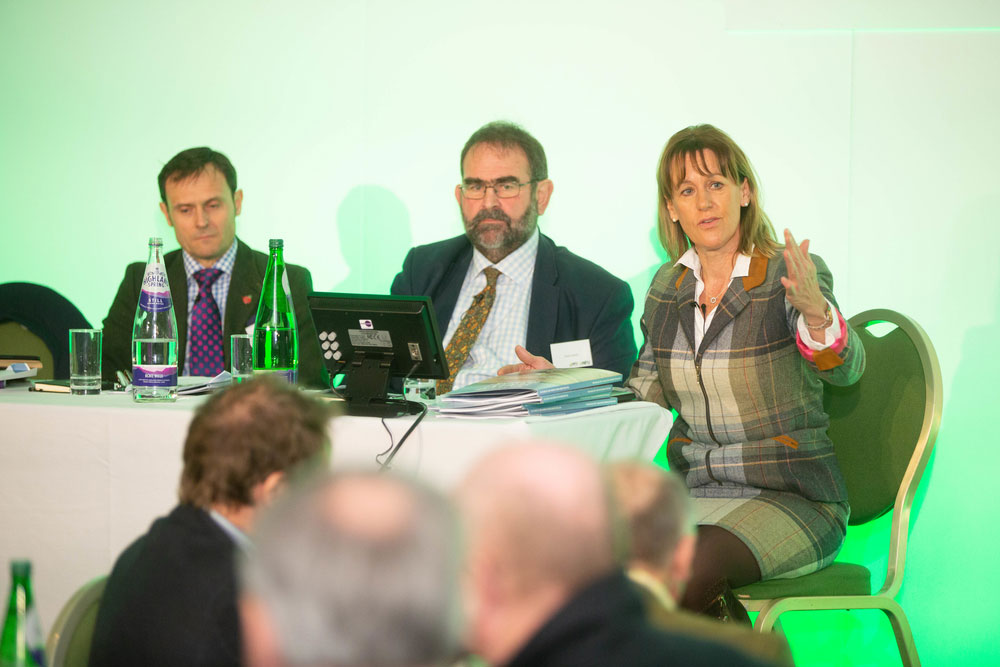 Institutional and independent landlords
Mark Harold, director of Land and Nature at the National Trust was held to account by Stuart Roberts around the organisation's prohibition of its tenants to partake in bTB badger culls.
Mr Roberts asked: "The National Trust says it is science-led in its stance on TB. A few weeks ago now we had the publication of the Downs report. It very clearly showed culling in the first two areas is working. When will you give us your thoughts on a review of that scientific evidence and whether that may change where the National trust positions itself?"
In response, Mr Harold said the National Trust acknowledges and doesn't challenge that evidence. He continued: "At the moment, however, our position hasn't changed. The culling of badgers would be contrary to the ethos we have as a conservational organisation. Having said that, we haven't ruled out where individual culling at a particular location might be one of the ways forward."
Anthony Barber-Lomax, Estates Manager at the Fitzwilliam Wentworth Estate in South Yorkshire. He spoke about the emphasis the estate is placing on succession and diversification. Looking to the future, he said: "Average holding size has to increase if undiversified family farming businesses are to remain viable. We wish to support future occupiers with determination and we recognise the need to build resilience into holdings."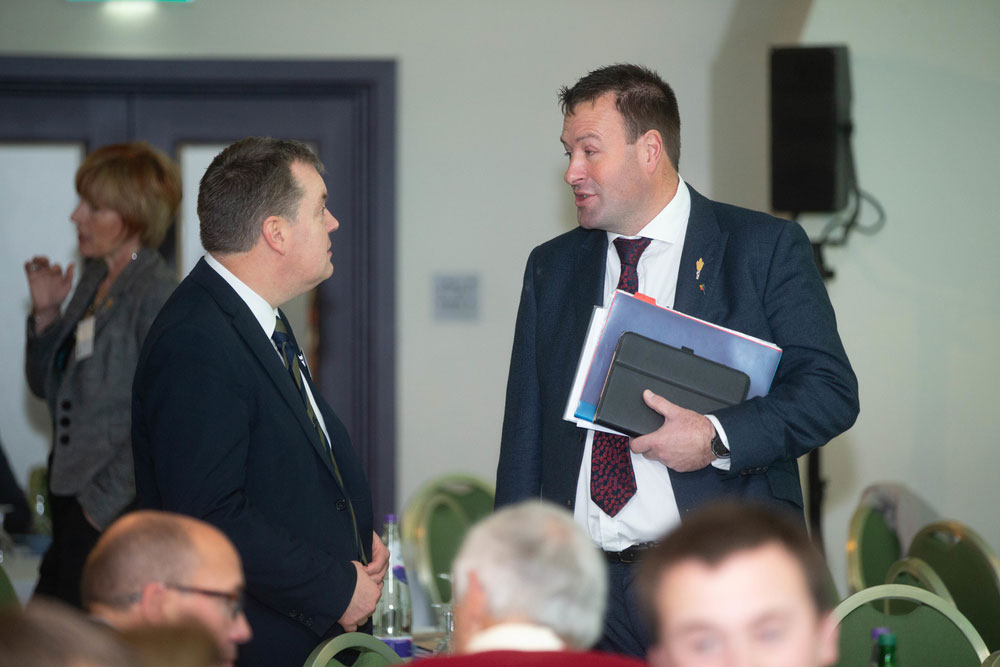 State of the sector
NFU Senior Surveyor Louise Staples gave an update on the state of the tenanted sector. The latest tenancy figures have recently been published and regarding new farm business tenancies, Ms Staples said: "The survey shows a reduced level of activity in the sector since 2005. It's pretty much exactly what I said in 2013, and this is mainly because of the single payment scheme being introduced in 2003 and that has had an impact on not as much land coming forward to be let, followed by BPS being introduced in 2015."
She also spoke of the work currently being undertaken by the Tenancy Reform Industry Group (TRIG) which met with Welsh Government and Defra on Monday. She said: "We were obviously hoping to find out more information from Defra and Welsh Government but because of purdah, Defra was not allowed to say anything to us."
Thinking outside the box
The day was also a chance for innovative tenant farmers to showcase their businesses. Tom Addison from Buckinghamshire was a new farming entrant who built his business from seven lambs to now having 150 lambing ewes and rearing 54 calves on 25 hectares on an annual grazing agreement and up to 500 acres on handshake agreements.
One of the common sentiments between Mr Addison and next speaker Matt Redman's presentation was the need for reliable cashflow, especially as a new entrant to the industry. Mr Redman said: "I am a contractor first and Cambridgeshire county council tenant farmer second but hopefully we can switch those around as we go forward."
Tenant farmers Mark Fletcher and James Woodhouse concluded the day by talking about their unique tenant farming business partnership in Norfolk, Pilgrim Farming.
Other speakers included Tim Heddema, Agricultural Counsellor at the Embassy of the Netherlands, NFU Chief EU Exit and Trade Adviser Gail Soutar and Joel Woolf, partner at Wright Hassall LLP.
More from NFUonline: