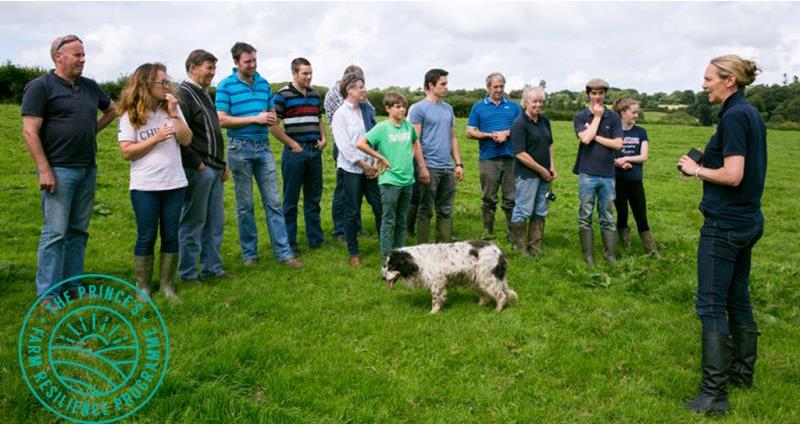 Applications are now open for the Prince's Farm Resilience Programme. Now in its second year, the programme provides business support for small and medium sized family farm operations to help them improve their efficiency and resilience.
This year, 300 businesses will be invited to take part, in 15 locations across the UK. Applications must be received by 31 October. Find out where the locations are and register your interest.
The programme is open to family farms whose main enterprise is livestock or dairy and is relevant to both owner occupied and tenanted farms, on conventional or organic systems. Many of the farms currently participating are mixed, with more than one on-farm enterprise, including diversification to help bring in an additional income.
Claire Saunders, director of The Prince's Countryside Fund, said: "We are thrilled to be bringing the Prince's Farm Resilience Programme to more locations this year, building on the excellent response to its first year.
"The skills training and expert advice provided by the programme help farmers to cope with the many challenges that their businesses face, and allow them to plan for the future more confidently. I'd encourage family farmers to make the most of this programme."

"Everything keeps changing, the paperwork involved and other things. There's always something to learn from other people, whether that's our peers in farming, or the consultants and professionals who lead the programme." Liz and Bob, Cornwall
The programme structure combines a series of workshops with one-on-one meetings with local co-ordinators. A key feature is the Business Health Check Tool, an entry-level benchmarking tool designed to demonstrate the benefits of improved record keeping on farm, and allow anonymous comparison against similar businesses.
The whole family are invited to attend workshops and like minded enterprises are encouraged to form local networks to help them review their current activity and identify opportunities and improvements.

"I'd definitely recommend the programme to others. It provides a series of great debates and discussion. Hearing the ways other people ran their farms was fantastic, and with help from The Prince's Countryside Fund we've now established our own local network, which is great as farming can be so isolating." Richard, Northumberland