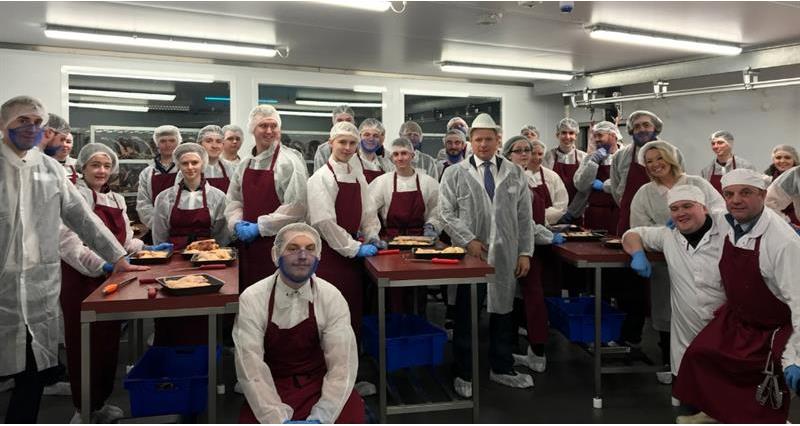 On Friday 8 March 2019, Aubrey Allen will be holding their second Big Apprenticeship Day, in celebration of National Apprenticeship Week.
Last year we held our very first Big Apprenticeship Day – bringing together apprentice butchers, chefs, and farmers for a day of inspiration from industry leaders, conversation and debate about the future of our industry and how young people can influence it, and even a hands on butchery class led by one of our very own Master Butchers! We had fantastic feedback and everyone was so enthusiastic about the day – so we're doing it again this year.
Already we have had great interest from a number of different establishments and colleges and have some fantastic speakers lined up such as Chefs Paul Foster and Andreas Antona, and European Butchery Champion Martin Crombie.
Rachel Barnwell, a livestock farmer taken in by Aubrey Allen as an Agricultural Intern said; 'As a livestock farmer myself, it has been invaluable to me seeing the process of the food chain the whole way through – and it would be amazing to be able to give other young farmers and students the opportunity to understand what happens to their produce when it leaves the farm gates.'
If you would like any more information or if you would like to be a part of the day, email YWNhZGVteUBhdWJyZXlhbGxlbi5jby51aw==.