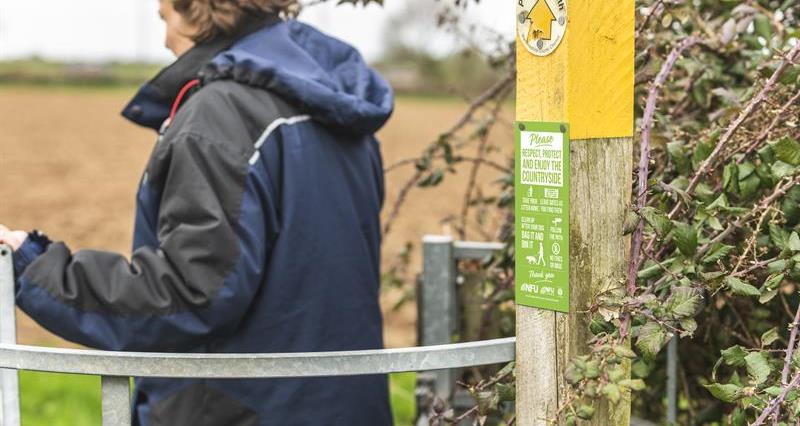 The NFU has designed a new sign for members to use on public rights of way that reminds people to stick to the Countryside Code.
It comes after concerns when the easing of the lockdown bought an influx of visitors to rural areas.
The sign is free for NFU members and should be displayed only on rights of way due to its wording. If used near livestock it should be accompanied by the NFU's popular yellow dog walking notice, available to order here.
Please note that orders may be placed now, but will not be processed until Tuesday 1 September.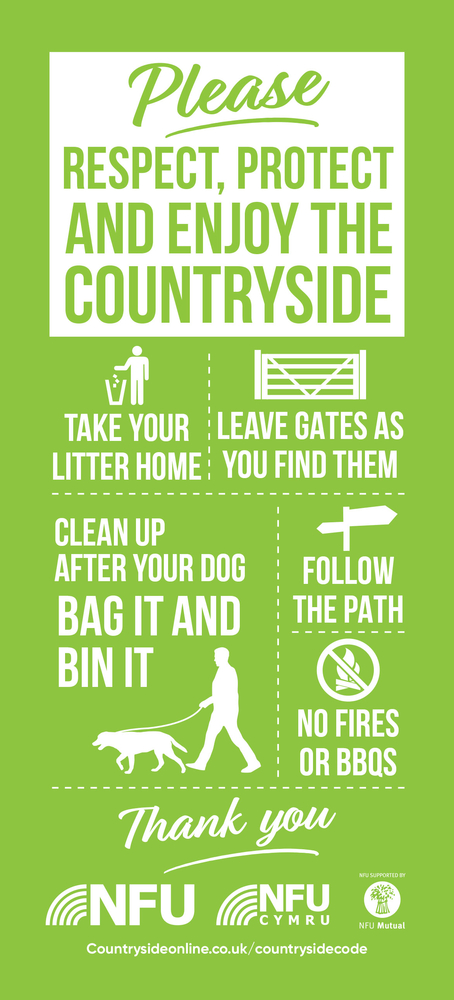 More from NFUonline: