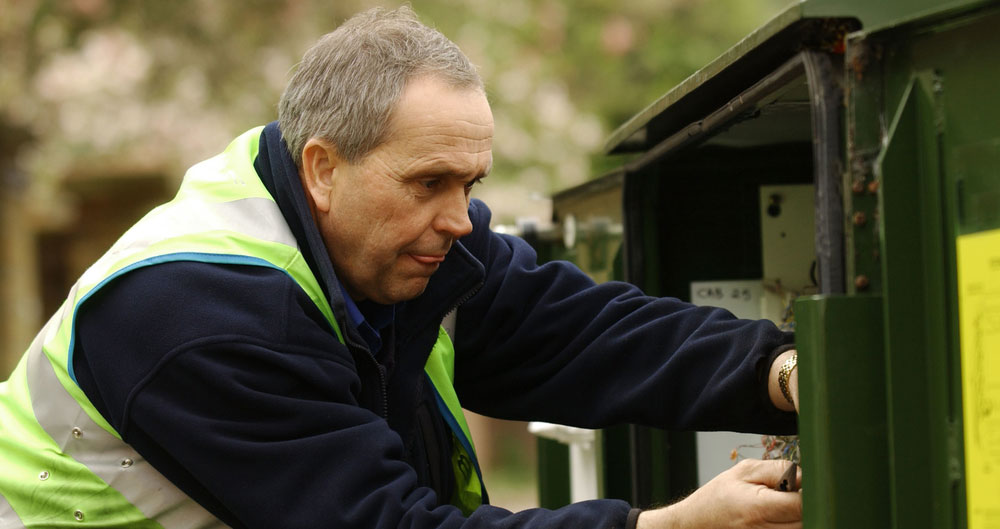 Government funding to provide rural areas experiencing slow internet speeds with ultrafast broadband has been welcomed by the NFU - but is the scheme is still very limited.
£22.2m is being available as part of the Gigabit Broadband Voucher Scheme which subsidises the cost of building gigabit-capable broadband networks in remote areas.
Improving the nation's connectivity speeds was a key election pledge from Prime Minister Boris Johnson who said he wanted to bring gigabit-speed broadband to the whole of the UK in the next five years.
Many farming businesses continue to struggle with connectivity and the COVID-19 lockdown highlighted the importance of having a decent broadband connection particularly around the issue of mental wellbeing with many farmers being isolated.
According to the Department for Digital, Culture, Media and Sport (DCMS), some 250,000 English homes and businesses are expected to be eligible from 17 English councils. Local authorities adding extra funding include the Borderlands, Buckinghamshire, Cambridgeshire and Peterborough, County Durham, Derbyshire, Dorset, East Riding of Yorkshire, East Sussex, Hampshire, Nottinghamshire, Oxfordshire, Shropshire, Staffordshire, Warwickshire, West Sussex and Worcestershire.
Amy Cobbett, NFU business and rural affairs adviser, said: "The Gigabit Broadband Voucher Scheme is a positive move as it supports getting full fibre to rural areas. However, we feel it may be somewhat limited when you consider some of our members are quoted more than £10,000 to get super-fast fibre into their homes."
Digital Infrastructure Minister Matt Warman is urging businesses and communities to apply for the vouchers. They are worth up to £1,500 for rural homes and up to £3,500 for small and medium-sized businesses in rural areas.
More from NFUonline: