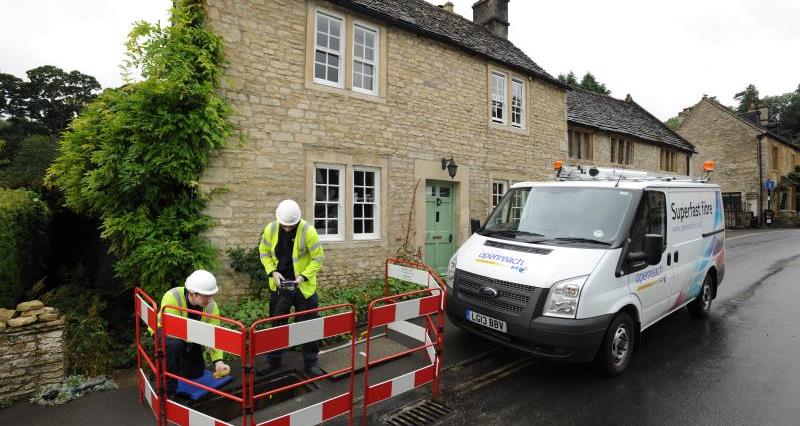 Courtesy of Openreach
Ofcom the digital regulator announced today (10th March) that it has finally agreed a deal with BT about the running of BT's digital infrastructure company Openreach. This deal could be important for farmer and growers who need to get improved digital coverage, or have digital infrastructure on farm, as Openreach looks after the fibres, wires and cables that connect the country.
The reported deal means that whilst BT will still own Openreach and its infrastructure network, Openreach will be run as a separately company and will make its own decisions about how its infrastructure is managed. Perhaps most importantly it will have a legal purpose to serve all of it customers equally.
The NFU called for 'easier access for broadband providers offering alternative solutions' when it launched the NFU Spotlight document last May, so this announcement should go so way to achieving this.

For farmers this could be good news in terms of getting connected faster when they find another company to provide them with a service and to allow them to get quicker repairs.
So the Openreach announcement is potentially good news in a week when the Spring Budget did not provide any specific money to deliver future proofed broadband infrastructure to the majority of farmers and growers who are located outside the Government funded superfast broadband scheme. The detailed commentary to the Budget did mention a full fibre broadband business voucher scheme which NFU will be investigating further as it may be of use. NFU members can read more about how it has responded to the Government's call for evidence about how full fibre should be rolled out in the attached document.
Ofcom has also recently announced that it wants to see Openreach provide a 'digital map' showing where its existing ducts and poles are located to help other mobile and broadband providers plan and roll out their networks. This should make information clearer when such infrastructure it crosses farmland and will help demonstrate how farmers and growers are part of the solution for better connectivity where they get fair land deals.