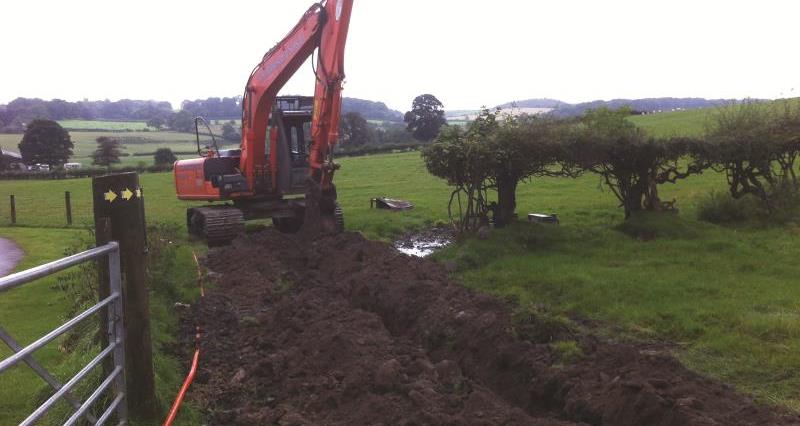 Your chance to have a say on how Government deliver broadband
Ofcom consults on how to get a 10 ten megabit broadband 'on reasonable request' by 2020.
Feedback until 23rd June 2016.
Background
The Government has an ambition of giving anyone a right to a broadband connection with a download speed of 10Mbps 'on reasonable request'. This is their proposed definition of a Universal Service Obligation, which would place into law the ability to ask for a broadband connection for those households (and assume farms) who will not benefit from the £1.7 billion public funded superfast roll out of broadband by 2017. The Universal Service Obligation is expected to form part of the proposed Digital Economy Bill announced in the Queen's Speech in May.
Purpose of this consultation
Ofcom the digital industry regulator is consulting on how a Universal Service Obligation will work in practice. This is because Ofcom will be responsible for making the legislation work.
Hence they are consulting the digital industry and wide stakeholders and asking questions such as:
How should the technical specification of the Universal Service Obligation be designed– should it be specified by upload and download speed, latency or capacity and has asked for comments the minimum speed of 10Mbs.
Whether broadband infrastructure is affordable, with the option that consumers may have to 'make contributions to excess construction costs' where they are in locations more expensive to connect to.
What technologies should be used to ensure a connection on reasonable request is technically possible and affordable.
How should the Univeral Service Obligation be paid for, the Government prefers the digital industries to pay, with the most remote consumers meeting additional costs.
What is the NFU doing and how you can get involved?
NFU will be responding to this consultation and would welcome your views, please also feel free to respond yourself or let your MP know your views as they will have the chance to debate the Universal Service Obligation in Parliament
http://stakeholders.ofcom.org.uk/consultations/broadband-USO-CFI/
What is the NFU position on the Universal Service Obligation?
The NFU believes that a better solution is for the Government to complete the superfast roll out, so that we can compete with our international neighbours, who are working to achieve EU targets of 30mbps by 2020, with 50% of premises having 100mbps. The Universal Service Obligation as currently proposed offers maybe 10mpbs by 2020, if you request it and are able to pay more for your connection. It also relies on their being an operator able to deliver it. We are concerned it doesn't really offer a safety net at all.
The NFU Spotlight on Farm Broadband and Mobile Networks document is available through Call First 0370 845 8458 or online, we also have more information on the NFU Website dedicated Broadband and Mobile page.