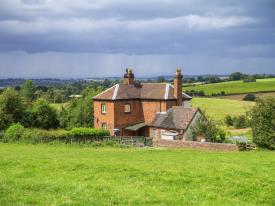 The government is promoting more house building, but not for needs of farmer and grower families and businesses. The Housing and Planning Bill makes no reference to the needs of farmers and growers, when seeking to deliver thousands more homes. The Rural Planning Review is not looking for evidence of how important access to a home is for rural productivity (the review solely asks for comments upon the conversion of farm buildings to residential use).
The ability to convert a redundant agricultural building to a home can be really helpful, but not all farm businesses have that luxury. Farmers in protected landscape areas are particularly missing out on conversion rights. Furthermore many local authorities oppose giving farmer's conversion rights, on principle, even when they are allowing thousands of houses elsewhere. NFU members are telling us they need fairer housing policies, both from central Government and from their local councils .
All town planners need to think about the wider impact of housing on farm land and farm businesses when they plan for 1,000's more homes and to ensure farmers and growers get a fair chance to have a home too.
When our modern planning system was introduced back in 1947 it sought to plan for the food we needed as well the homes. If we can return to positive national and local plan policy we can support our farmers and growers to run sustainable rural businesses; growing the food we need and maintaining the countryside we enjoy. To allow future generations to continue running farm businesses.
Our ten recommendations to Government could help, open the attached document to view.