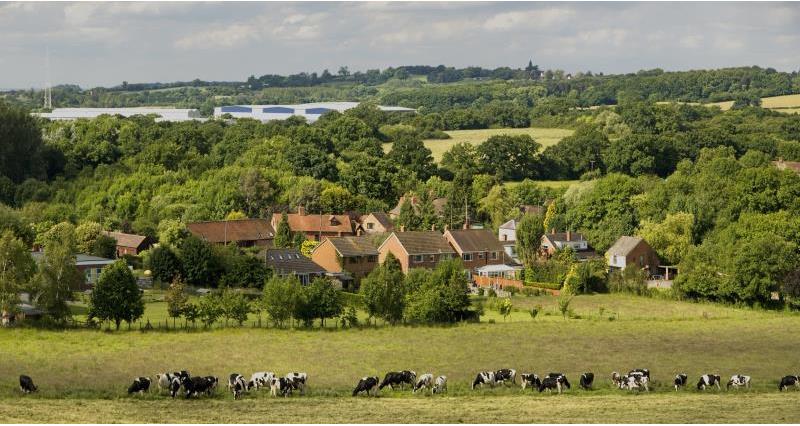 The Department for Environment, Food and Rural Affairs (Defra) has published a guide for other government departments to use to make sure that Government policy is 'rural proofed' or at the least is tested to see how it would impact differently in rural areas. NFU is one of the rural stakeholders listed in the document.
Some of the key differences Defra have highlighted between rural and urban areas are that there are more older people and less younger families; rural areas have people and businesses spread over wider areas and they have to travel further to access services. The variety of employment opportunities, availability of people with the right skills and access to training can also be different than in urban areas.
The guide does not specifically mention farming, but the key differences are particularly acute for the farming industry. Interesting whilst the guidance mentions the challenges of access to service infrastructure (low broadband speeds and variable mobile coverage) this has not been translated into a strategic Government policy to tackle the last 5% of the population without access to the superfast broadband or mobile phone coverage. NFU revealed only 4% of farmers surveyed have access to superfast broadband speeds in 2015 and only 15% of farmers have access to mobile coverage across the farm.
It will also be useful to see how the guidance can be used to tackle rural crime and the locational issues that often delay and frustrate farm development through the town planning process.
The other major challenge is how the guide could work for those authorities getting more powers from Government and combining together to deliver local services and make policy decisions that impact on farming and wider rural communities. It is essential that these bodies are also making 'rural proofed' decisions.
Read the rural proofing document here.
Link:
https://www.gov.uk/government/uploads/system/uploads/attachment_data/file/600450/rural-proofing-guidance.pdf