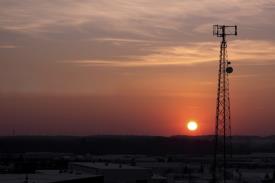 The Chancellor has announced changes to planning rules to allow taller masts and more digital equipment to be installed on masts and buildings. From Summer 2016 mobile phone masts up to 25 rather than 15 metres high will be allowed, with 20 metre masts in protected areas (such as National Parks).
Extensions to the height of existing masts will also be allowed under permitted development rights. More digital equipment will also be allowed on masts and up to 2 small cell antenna on residential properties. If local authorities do not like the proposals they have 28 days to comment. There may be wider consultation in protected landscapes and with 3km of an aerodrome, but there is no requirement for public consultation.
There will also be some changes to the Electronic Communications Code to align with these planning regulation changes. The telecommunications industries have lobbied for these changes, so it will be interesting to see how quickly they deliver more masts in the rural area, and in particular will help deliver the target 90% geographical coverage for voice and text by 2017.
For NFU members there may be more mobile phone masts coming forward on farm, but also changes to the equipment they already host. This could include broadband equipment in some cases and more mast sharing by different operators.