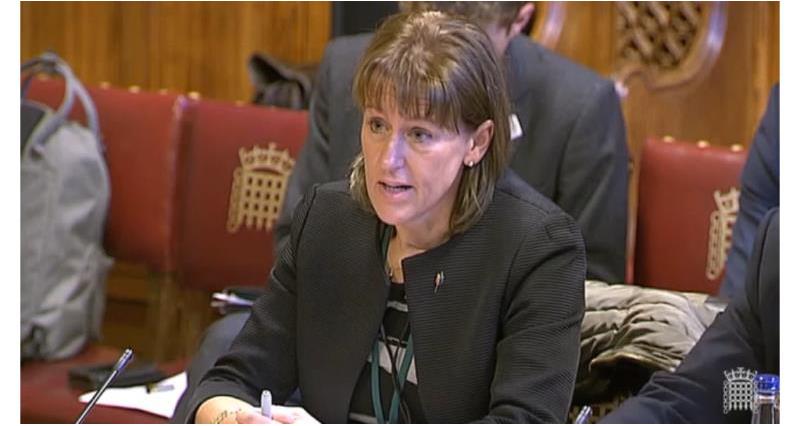 NFU President Minette Batters today reiterated the crucial role farming plays in rural areas and the need for support for the sector, as she gave evidence to the House of Lords Committee on the rural economy.
Covering a range of topics, the group discussed the need for better connectivity to deliver on Government productivity ambitions, the importance of both a seasonal and permanent EU workforce and the impact of a 'no deal' Brexit on farming businesses and the wider rural economy.
Mrs Batters said: "Farming underpins the largest manufacturing sector in the UK – food and drink – producing food for both the rural and urban workforce and providing employment and services in rural areas.
"When it comes to future support, there is a real need to look at productivity, on-farm infrastructure and investment, and to have a budget that incentivises farm businesses to focus on these as well as diversification projects.
"However, farmers are massively held back by the lack of access to mobile and broadband connectivity. Without access to reliable broadband and phone signal it is much more difficult for farmers to deliver productivity and diversification ambitions."
When asked about the potential impact of a 'no deal' Brexit on farm profitability, Mrs Batters said that agriculture would be the sector most impacted.
She said: "A no deal would be extreme and catastrophic for British farming. Producers would face an immediate trade embargo on their products and an increase in tariffs on critical inputs, such as fertiliser and animal medicines.
"There are still many questions around standards of production, standards of imports and future labour requirements. It's very much the case of the industry hoping for the best and planning for the worst."
Chief executive of the Tenant Farmers' Association George Dunn and director of the Food, Farming and Countryside Commission Sue Pritchard also gave evidence in the session.
Read more...
NFU gives evidence on Agriculture Bill